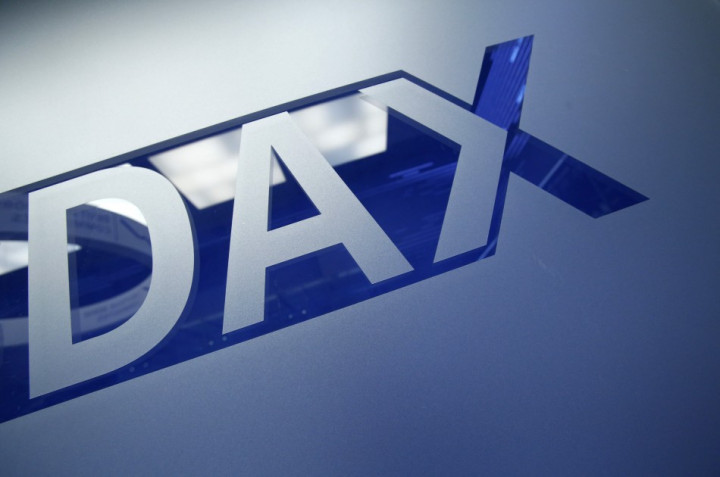 Most European markets opened slightly higher as investors tread with caution ahead of the US Federal Reserve's two-day meet beginning on 18 June.
The Stoxx Europe 600 index inched up 0.2% in opening trade to 292.07.
The UK's FTSE 100 and France's CAC 40 opened 0.3% higher each. Germany's DAX 30 opened 0.6% higher.
Spain's IBEX 35 was up 0.64% in opening trade while Italy's FTSE MIB was down 0.01% in opening trade.
Fed chairman Ben Bernanke is due to speak on 19 June and investors expect him to shed more light on the future pace of the Fed's $85bn a month bond-buying programme that has stimulated markets the world over for a while now.
Investors in Europe will be tracking developments at the G8 summit this week. David Cameron is bringing together leaders of the Group of Eight (G8), the United States, Japan, Canada, Russia, Germany, France and Italy, which represent just over half of the $71.7tn (£45.7tn, €53.8tn) global economy, in Northern Ireland over the next two days.
But Cameron's plans to discuss and tackle economic issues, such as tax avoidance loopholes, will be overshadowed as the G8 attempts to bring peace to the Middle East.
In the UK, house prices have risen to a record high in May, following government measures that have increased mortgage availability. A survey by Acadametrics and LSL Property Services shows that average house prices in England and Wales rose 0.4% from April to £233,061 ($365,000 / €274,000). Prices increased by 2.7% on a year-on-year basis.
Elsewhere in Europe, clashes between environment protestors and police continued in Istanbul. Anti-government protestors have occupied Gezi Park in central Istanbul for over two weeks now, demanding that the government cancel plans to construct a mall over the park.
On 15 June, Iranians elected reformist-backed cleric Hassan Rohani as their president. Rohani has promised greater engagement with western powers.
In Asia, the Japanese Nikkei closed 2.73% higher at the end of day's trade. Australia's S&P/ASX closed 0.71% higher while South Korea's Kospi ended 0.32 % lower.
India's central bank has kept interest rates unchanged, after cutting them in each of the preceding three policy meets, as it warned of risks to inflation posed by a falling rupee and increase in food prices, Reuters reported.
The Reserve Bank of India is unlikely to shore up the rupee, which has lost more than 5% against the dollar in the last one month alone, while it has fallen 4.8% in the last 12 months.
Earlier in Asia, markets outside Hong Kong opened lower, but gained thereafter, as caution prevailed across the region ahead of the Fed's meeting.
On Wall Street, stocks closed lower in the week ending 14 June, pulled down by the uncertainty that surrounds the Federal Reserve's quantitative easing programme.