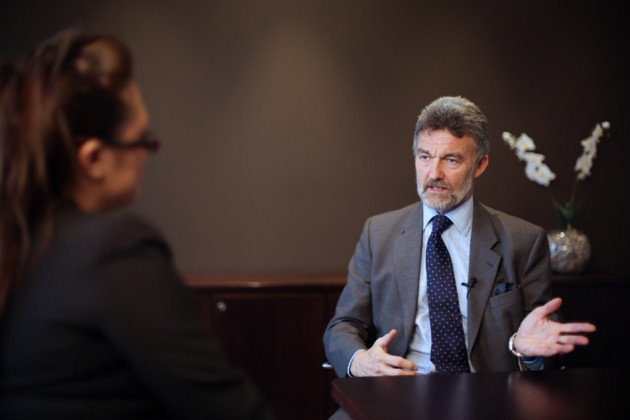 While outflows from the gold exchange-traded funds ramp up and volatility in market prices suggest that the era for the precious metal is over, physical gold demand is pushing exploration, development and production.
Reflected in the increase in gold exploration and development operations around the world, gold exploration and development companies such as Stratex have grown rapidly and tapped into significant discoveries in emerging and frontier markets. Stratex has buoyed its balance sheet with a substantial cash pile for an AIM-listed company and has a plan to exploit future opportunities.
"We already have a significant cashflow which means we have enough to carry on operations in the same way as [we did] in 2012 for the next two years. By 2014 we should still have at least £8m from an operating goldmine in Turkey. We're not looking to go to the market for the foreseeable future unless we have something specific to do," Christopher Hall, chairman of Stratex told IBTimes UK.
"We have a two-pronged strategy," he says in our onscreen interview. "The first is to keep doing what we are doing and take the projects further down the road towards development and choose to sell them, joint-venture them or get someone else to get into production but on our own terms and own timing. We are also looking to tap into projects that need to be developed from 'discovery to resource'." The company was floated in January 2006.
In the group's latest financial results, Stratex says it sold the lucrative Öksüt gold project for $20m in cash with up to a further US$20m payable through a 1 percent net smelter royalty and a further $1m from its 51 percent stake sale in Muratdere.
For the full interview, check out the video on IBTimes TV or on this page.