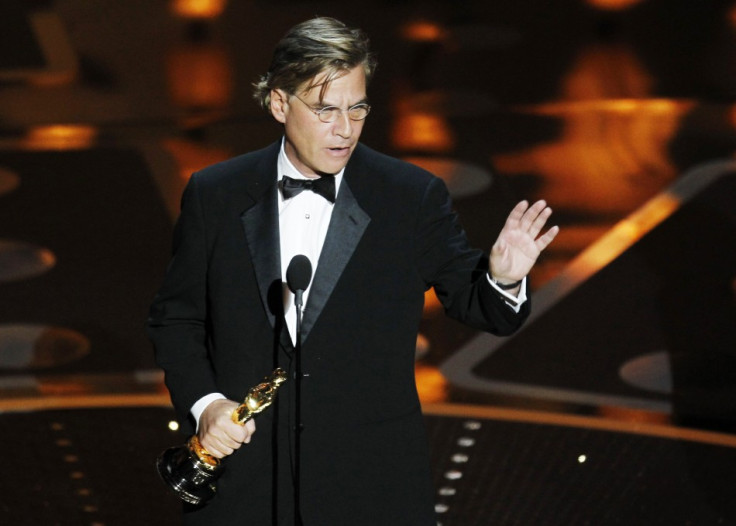 Reports claim that Sony is making progress with a Steve Jobs film, to be based on the official biography by Walter Isaacson, and the writer of The Social Network is said to be involved.
Oscar-winning Aaron Sorkin is the writer who transferred book 'The Accidental Billionaires' into 'The Social Network', which documented Mark Zuckerberg and the creation of Facebook.
The Los Angeles Times reports: "Sony is moving forward with a Steve Jobs movie based on Isaacson's book. And one of the writers being courted by producers to pen his story, according to a person who was briefed on the project but not authorised to speak about it publically, is Aaron Sorkin, Hollywood's chronicler-in-chief of the complicated visionary."
The movie rights to Walter Isaacson's biography of Jobs - which was released worldwide on Monday - were acquired by Sony earlier this month, with the hope of bringing the Apple co-founder's life to the big screen.
Sony's Columbia Pictures studio is responsible for adapting the story of Facebook into hit 2010 film 'The Social Network', staring Jesse Eisenberg as the famous company founder and CEO, Mark Zuckerberg.
The L.A. Times continues: "The 'Moneyball' and 'The Social Network' writer was said by the person to be considering the prospect but had made no decisions. Sony and a Sorkin representative declined to comment on the writer's potential involvement."
While production of the film remains some time off, actor Noah Wyle - who played Jobs in a 1999 made-for-TV film 'Pirates of Silicon Valley' has expressed his interest in playing the role again: "Are you kidding?" Wyle told CNN. "I would give my eye teeth, in the heartbeat, of a New York minute. There are certain roles you wish you could tackle over and over again. That's one for me."