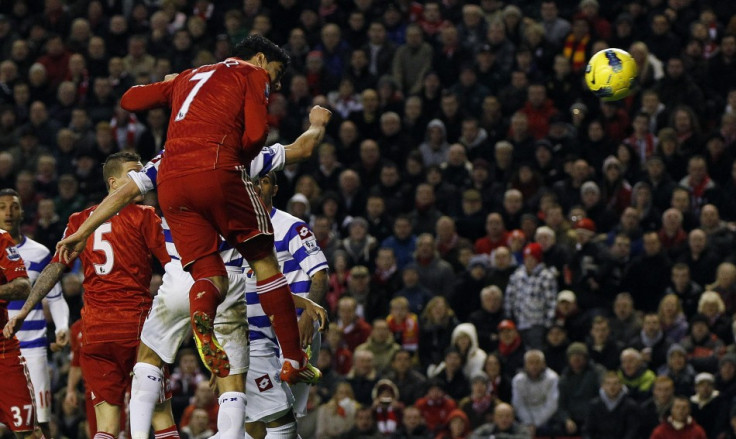 Liverpool legend Mark Lawrenson believes Luis Suarez is being singled out for unfair treatment following the latest FA charge levelled at the Uruguayan.
Suarez has until 4pm on Monday to contest the misconduct charge which relates to his alleged abuse of Fulham fans a week ago, during Liverpool's 1-0 defeat at Craven Cottage.
The Liverpool striker is already the subject of an on-going FA charge in regards to his well-publicised spat with Patrice Evra, yet Lawrenson believes the latest alleged indiscretion suggests the talismanic Anfield star is being singled out unfairly and it could have a serious effect on Liverpool's season.
The Match of the Day pundit believes there is "agenda against Luis Suarez" and it is unfair for the FA to punish him for his one-fingered salute at Craven Cottage. Citing similar indiscretions from other Premier League players, Lawrenson believes the striker is being treated differently from his peers.
"There does seem to be an agenda against Luis Suarez." The former Liverpool centre-half told the Daily mirror.
"It is even damaging Liverpool's season, such is the spotlight upon Suarez.
"Let's get it straight. The ­allegations that he racially abused Patrice Evra happened nine weeks ago. He's been charged. But why is it taking so long to resolve?
"Suarez used a term that is not seen as racist in South America. In fact, it's so common that TV commentators use it. It's not acceptable here. But Suarez comes from a place where it is acceptable.
"The case will be incredibly difficult to resolve and yet does seem to be dragging on and casting a shadow over the player and the club. The fact it's taking so long seems to raise doubt and is unfair."
While keen to criticise the FA for the protracted nature of their long-running investigation into the Liverpool forward, Lawrenson also admonishes them for their most recent charge against Suarez.
Lawrenson believes there is currently an unfair balance in terms of the abuse players receive from the stands and their subsequent responses. The former Anfield star intimates Suarez had to suffer heavy provocation prior to his reaction last week.
"Furthermore, Suarez takes stick from the Fulham fans on Monday night. He reacts with a finger salute. That's not right. Of course not. But it takes a saint not to react sometimes." The Liverpool icon continued.
"And if Suarez reacted then why weren't other cases this season of players caught on camera making gestures punished?
"Even more, why aren't the Fulham fans being punished? If they swore (and as well behaved as Fulham fans are, many supporters do swear) then why not charge them?
"Why is it acceptable for the fan to abuse and yet it is only the player who gets punished when he reacts? How is that fair?
"Simple answer: it's not. It also suggests that Suarez is being treated differently and unfairly to other players."