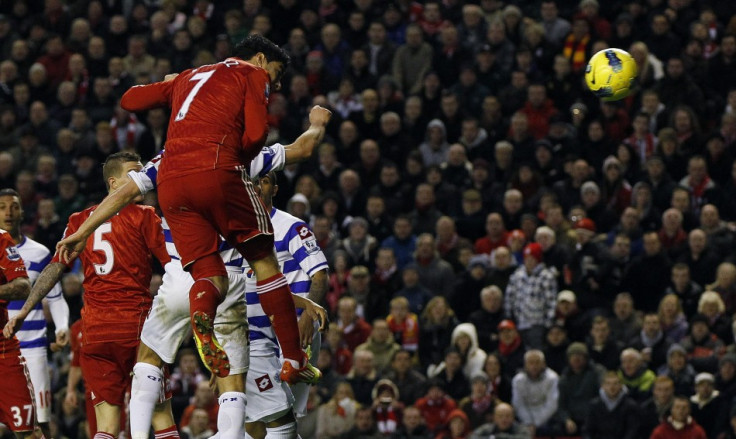 Craig Bellamy has lauded his Liverpool teammate Luis Suarez as a one off talent with abilities he has never encountered before in football.
The Liverpool striker has been a revelation since moving to Anfield in January and Bellamy believes the Uruguayan international is a credit to the football club.
Despite immediately endearing himself to Liverpool fans with his talismanic performances, Suarez is currently awaiting the verdict of his protracted FA charge for alleged comments made towards Patrice Evra at Anfield earlier in the season. The striker could find out on Tuesday if he is found guilty of the charge, yet Bellamy believes the striker has been a revelation for Liverpool.
Suarez was central to Liverpool's convincing 2-0 victory at Villa Park at the weekend even though he was incredibly unfortunate not to score and Bellamy believes it is only a matter of time before the player's luck changes.
"I've not seen a forward quite like him ability wise and for luck as well - he constantly either hits the post or bar!" Bellamy told the Liverpool Echo.
"He could be on a lot more goals than what he is, but performance wise is enough for us. The way he goes about his business, he is a credit to us."
Liverpool have hit the woodwork on 17 occasions already this season and although it remains a concern for Bellamy, the Welsh international believes their luck will eventually change.
"You just have to create the chances. Fortunately, we do that and have been doing that in a lot of the games." The Liverpool striker continued. "It will turn - with the players we have we will get a lot more goals than what we have so far."
In the aftermath of the game, Liverpool boss Kenny Dalglish praised the quality and the professionalism of Suarez given the media glare he currently finds himself under.
"He's (Luis Suarez) had a bad week. He's been three days sat in a hotel (at the FA hearing) so that's why we had to take him off (after 70 minutes)." The Liverpool manager told Sky Sports.
"He only trained on Tuesday and Saturday and for him to put in a performance like that was unbelievable. It speaks volumes for the man." The Liverpool legend concluded.