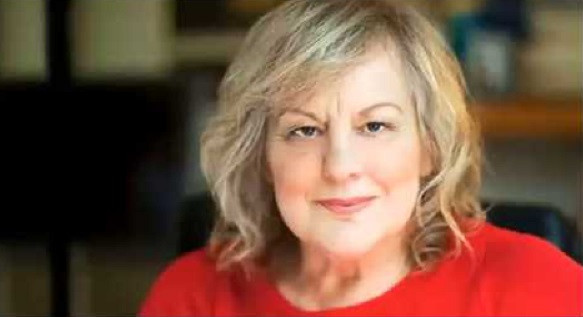 Sue Townsend, author of the fictional diaries Adrian Mole, has died aged 68 after a short illness.
Townsend, who was left blind after suffering from diabetes for many years, achieved worldwide success after the publication of her most popular work, The Secret Diary of Adrian Mole, aged 13 3/4, in 1982. The musings of the male teenager became an instant hit and the character's later years were followed up in the author's subsequent novels, The Growing Pains of Adrian Mole and Adrian Mole: The Prostrate Years.
She died on Thursday evening following a stroke and as news of her death broke, tributes were paid to Townsend on Twitter. Caitlin Moran, columnist and author of the best-selling How To Be A Woman, wrote: "One of the funniest women who ever lived."
Other authors, comedians and actors have paid tribute to the writer, including Ian Rankin, Sarah Millican and Stephen Mangan, who played Adrian Mole in a television adaptation of the books.
Townsend was born in Leicester in 1946, where she based her most famous work. She did not learn to read until she was 8 and it was her mother who taught her with Richmal Crompton's Just William books, which inspired Adrian.
Although Townsend left South Wigston high school at the age of 15, she was a prolific reader, devouring British, Russian and American literature. As a teenager, she was fired from a job in a clothes shop for reading Oscar Wilde's, The Ballad of Reading Gaol in the changing rooms.
She had written in secret for 20 years, while working as a factory worker, a shop assistant and a youth worker, but joined a writers' group at the Phoenix Theatre in Leicester when she was in her 30s. At the age of 35, she won the Thames Playwright Award for her play, Womberang and a year later, she published the first installment of the Adrian Mole series, which she had begun to write in 1975.
Townsend's life had been blighted by illness. She had a heart attack in her 30s and was registered blind in 2001 after suffering from diabetes, which forced her to dictate her work. In 2009, she had a kidney transplant which was donated by her eldest son, Sean.
Townsend was awarded an honorary Masters of Arts from Leicester University and in 2008 was made a Distinguished Honorary Fellow. She was also an Honorary Doctor of Letters at Loughborough University and a Fellow of the Royal Society of Literature.
In 2009 Townsend was given the Honorary Freedom of Leicester. She said at the time: "I have been a citizen of Leicester for over 62 years, most of my family and friends live here, so I was delighted when I was nominated to receive the freedom of the city."
She leaves behind her husband, Colin Broadway, and four children.