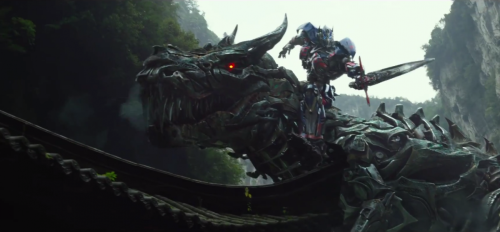 We joke that the best part of Super Bowl Sunday is watching the movie trailers setting up our summer of blockbusters, but for Denver Broncos fans it very well may have been.
As the Broncos were crushed by the Seattle Seahawks 43-8, Denver fans would have taken any solace they could find in the game's many trailers – from Transformers to Spider-Man, from Noah to The Muppets.
We knew what to expect, and many of the trailers had already been teased - but which ones impressed most during last night's game, and which left a lot to be desired.
---
Captain America: The Winter Solider

Marvel are on such an incredible run at the moment that they have the movie world in the palm of their hands. Next month sees the release of Captain America sequel The Winter Soldier and this new look offered a further glimpse at what might happen, without giving too much away.
---
Transformers: Age of Extinction
It's a Transformers movie with Michael Bay at the helm, of course it's going to be pants, but any trailer that has Optimus Prime riding a robotic Tyrannosaurs Rex is clearly awesome. Paramount resisting the urge to tease their teaser ahead of the Super Bowl also wins them points.
---
The Muppets: Most Wanted
The Muppets. What else is there to say? Continuing to utilise the rich vein of fake tweet humour from their award season trailers, the Super Bowl ad may be even better still. We also get a nice set up for the film's familiar foe.
---
Need for Speed
With Fast & Furious 7 delayed until next year there's a hole in this year's film schedule for some automotive action. It doesn't look like anything new, but everyone loves Aaron Paul and the trailer was exciting.
---
The Amazing Spider-Man 2
After a debut trailer that gripped the web we were expecting more than the next few minutes of footage. What we get is more of what we've already seen, with a little fleshing out of Jamie Foxx's Max Dillon/Electro. By fleshing out however, I mean give us his entire character's motivation.
---
Noah
"Witness the untold story". The story of Noah's Ark? How is any of that untold? Apart from the bit with Ray Winston, which I must have missed as a child.
---
Draft Day
*motions airplane zooming over head*
An American Football movie with giant armoured men hitting each other replaced with Kevin Costner on a phone? What could be worse?
---
3 Days To Kill
Oh right, Kevin Costner being as American as apple pie, killing terrorists and belittling foreigners. Nope. Nope nope nope.