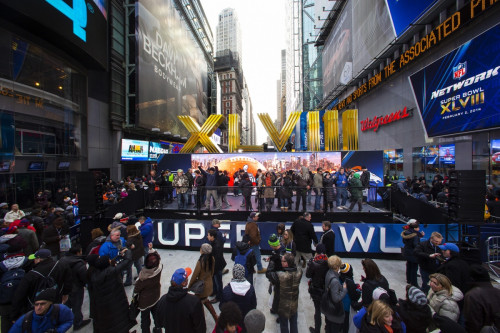 The much-awaited Super Bowl XLVIII is set to begin between the Denver Broncos and the Seattle Seahawks, even as President Barack Obama is set to be interviewed during the pregame analysis live from the White House.
The FOX NFL Pregame will begin at 14:00 ET and run for nearly four hours, compared to the usual hour-long programme.
Expectations are so high that the analysis will continue until the very last moment before the actual game begins.
Obama will be interviewed by FOX News' Bill O'Reilly at about 16:30 (23:25 GMT) and the president will be speaking in public in less than a week after he made the State of the Union address.
Obama had recently spoken about the NFC Championship Game in which the Seahawks beat the 49ers, comparing the cornerback to boxer Muhammad Ali.
Alongside Obama, several other programmes have also been lined up. The coverage is expected to last for nearly 10 hours which is likely to be watched by over 100 million viewers in the US alone.
The big showdown will take place at the MetLife Stadium in New Jersey.
To know how to watch the match live in the UK, read here.