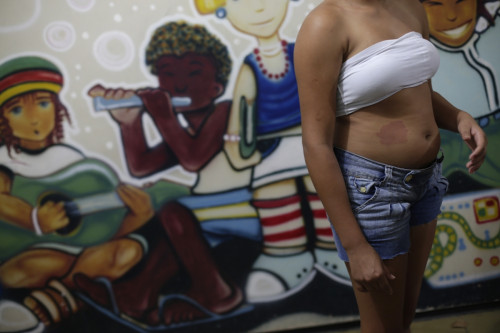 A teenage girl was to be pimped out for "fetish" sex during the Super Bowl by her own mother, New York police have alleged.
Yolanda Ostolaza, 39, took her 15-year-old daughter from their home in Florida to New York - where the annual Super Bowl is taking place on sunday.
Her plan was allegedly to cash in on the influx of American football fans converging on the area by selling sex with the teenager.
But police foiled the plan after they answered an online advert offering the girl's services. An undercover officer agreed to pay $200 (£120) for sex with her and they met at a hotel.
When the teenager arrived she was taken into custody. She told police her mother was waiting in a nearby hotel.
Ostolaza was arrested. She told police: "We came up here to work and make money with a pimp. I knew it was for escorting and prostitution. I thought my daughter was going to do the fetish stuff."
Ostolaza was charged with endangering the welfare of a child.