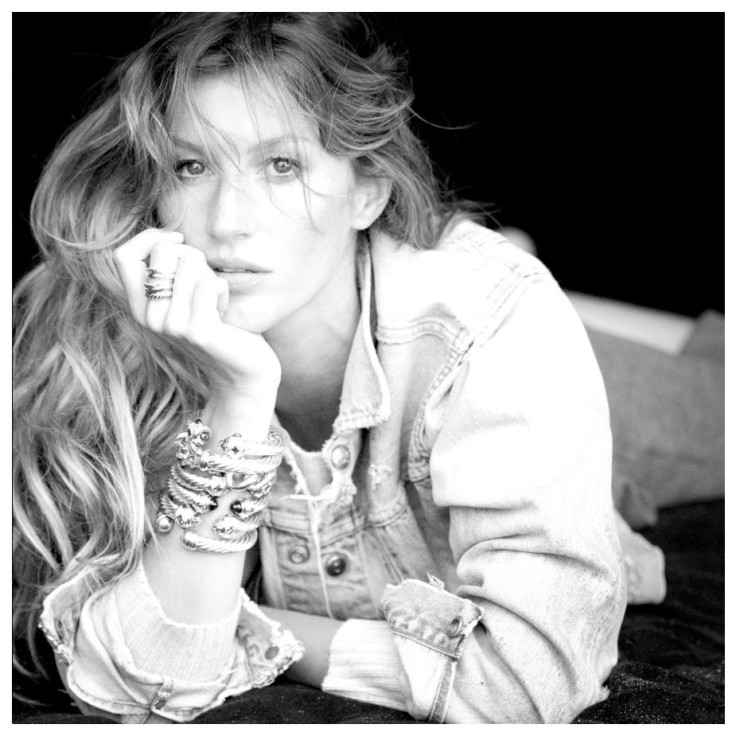 UNEP Goodwill Ambassador and supermodel Gisele Bundchen joined celebrations for the 2012 World Environment Day at the Green Nation Fest on 5 June, 2012.
Gisele was joined by hundreds of excited children and teenagers who arrived at the celebration parks in Rio.
Bündchen arrived to tour the Green Nation Fest at Quinta da Boa Vista, an interactive series of environmental exhibits and experiences that allow visitors to "feel and witness" flash floods and the melting of the Arctic to forest fires in the Amazon.
The children, from local schools, also rode bicycles to generate clean energy that assisted to power the interactive screens and educational videos.
The various exhibits were made from environmentally-friendly materials and will be showcased up to June 7, 2012.
Bündchen sparked a frenzy of calls and questions as the media jostled to get the best angle and grab a few sound bites from the model. Later she was given space to plant a tree in the park as a symbolic link to a wider tree planting project in a degraded area of the Grumari National Park being coordinated by the Green Nation Fest organizers.
Apart from this, Bündchen also had a chance to join school children making artifacts and jewelry from recycled materials including old aluminum ring pulls off soda cans. There, she was joined by Achim Steiner, UN Under-Secretary General and UNEP Executive Director and Isabella Texeira, Minister of the Environment of Brazil.
Steiner, who also planted a tree during the tour, congratulated the organizers on the event which is linked to World Environment Day being celebrated in Rio as it was 20 years ago during the Rio Earth Summit.
"As we head towards the Rio+20 Summit later this month, we are reminded that it is this generation of young people who will inherit the failed or inspiring decisions taken by world leaders in a few weeks' time," Steiner said.
"The Green Nation Fest also reminds us that catalyzing positive environmental change does not have to be about preaching the importance of action or exhorting people to ban this or that behavior it can be fun, entertaining, engaging and educational. These children show that you can save the planet with a smile on your face and that some of the champions of environmental issues and a sustainable century can be someone as animated, popular, articulate and successful as Gisele Bündchen," he further mentioned.