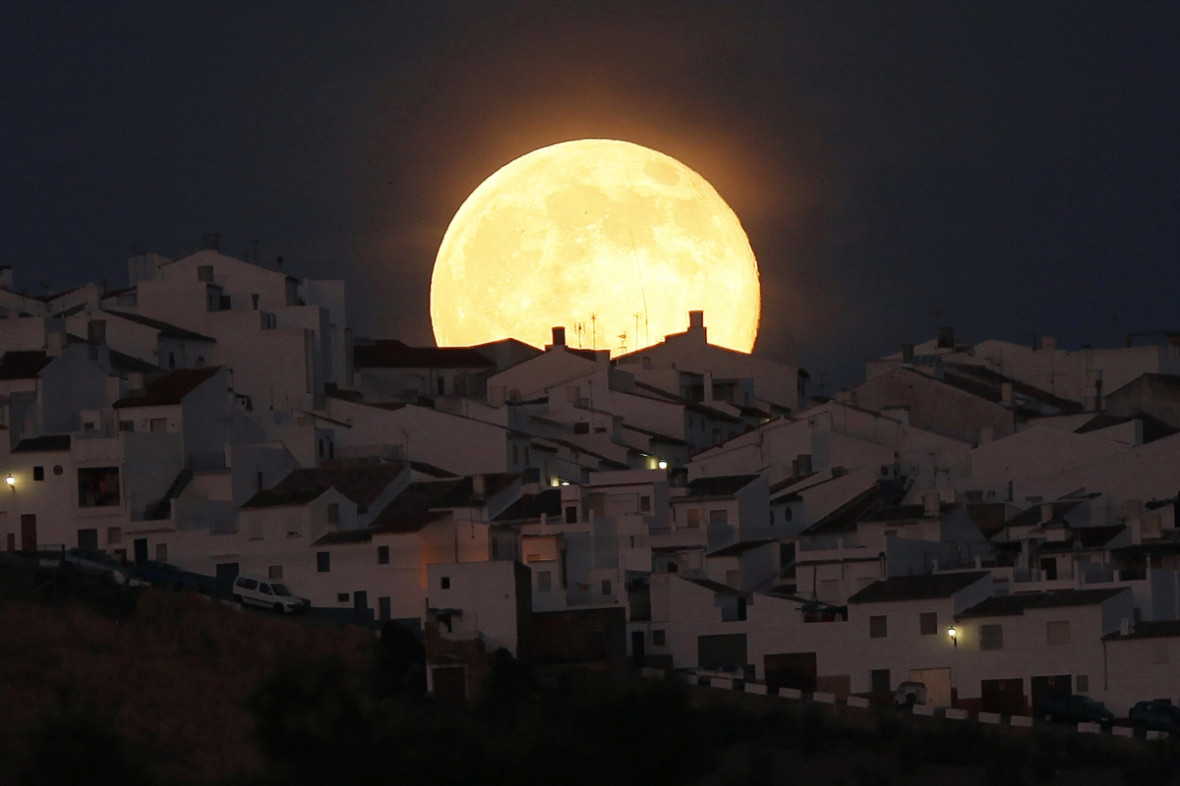 Sunday 13 July will be the first of three "Supermoon" nights, in which the Earth's natural satellite will appear bigger and brighter than usual. This is caused by the moon's elliptical orbit of the Earth.
The phenomenon is known as a "perigree" moon, which happens when the moon is 30,000 miles closer to our planet than the farthest point in its orbit – an "apogee" moon.
Other sightings of the Supermoon will be on 10 August and 9 September.
There has been speculation that natural disasters, such as the 2011 Tohoku earthquake and tsunami and the 2004 Indian Ocean earthquake and tsunami, are linked with the 1-2 week period surrounding a supermoon.
However, no evidence has been found of any correlation between supermoons and major earthquakes.