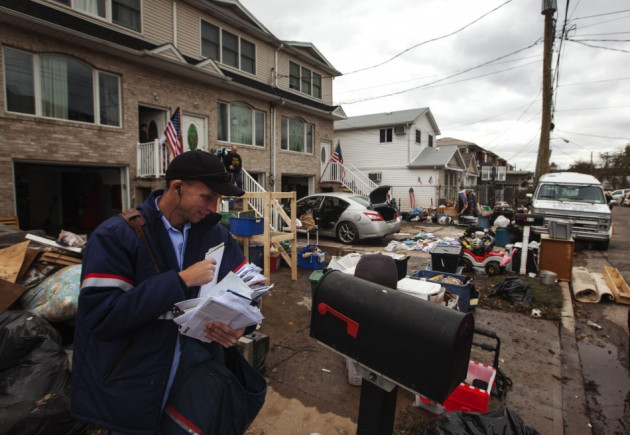 America's eastern seaboard is expected to face more chaotic weather just days after Superstorm Sandy wreaked havoc along the coast.
Forecasters say mid-Atlantic and New England states could be hit with a nor'easter storm, which could bring snow and heavy rain.
A nor'easter is a type of storm that specifically affects the mid-Atlantic and New England states. It is a strong low-pressure system and is notorious for producing heavy snow, rain and huge waves. However it does not have a tropical component like Sandy.
The nor'easter gets its name from the strong northeasterly winds that blow in from the ocean before the storm hits.
The National Weather Service has put out a long-range notice, saying the new storm could reach the US by Election Day, 6 November, and last for three days.
While Bruce Sullivan, a forecaster, said the storm will not be as severe as Sandy, it could bring snow, winds of up to 40mph, beach erosion and heavy rainfall to areas already battered by the superstorm.
He said: "It's something we're going to be watching over the next few days and fine-tuning. Anything that could hamper clean-up efforts is something that could be watched."
Jeff Masters, meteorology director for the private service Weather Underground, said the high pressure system that stopped Sandy from moving north and east will take this storm into the area that Sandy struck - however, with six days left before the nor'easter strikes, the weather pattern could change.
He said: "There's room for optimism [but] from what I'm Iooking at, there's a concern."