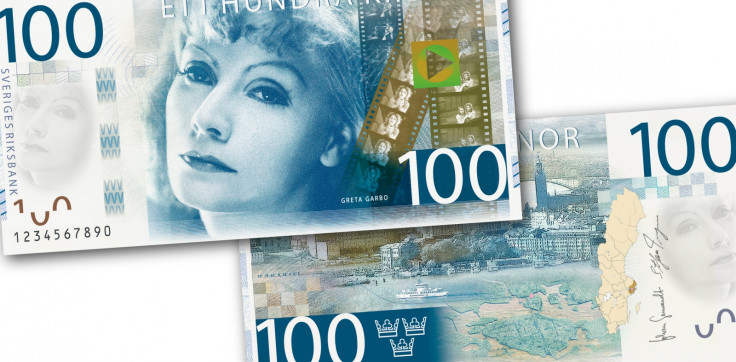 The Swedish krona fell across the board on Tuesday amid mixed data and plunged to a new multi-year low against the Sterling as the UK currency was generally strong ahead of the Q1 GDP data.
The business confidence index for April fell to 93.7 from 103.3 and the consumer confidence index dropped to 97.1 from 100.4. However, trade surplus widened to SEK 4.2bn (£320m, €447m, $490m) for March from SEK 3.8bn recorded for February.
The March producer price index was up on a year-on-year basis to 2.3% from 1.9% a month ago, but on a monthly basis, the rate dropped to 0.3% from 1.1%.
Swedish retail sales data for March was better than expected with the year-on-year rate rising to 4.6% from 4.4% in February and the sequential growth rate increasing to 0.7% from 0.1%.
The krona, however, seems to be dragged by the confidence indicators and fell to a fresh six-year low against the UK pound. GBP/SEK rallied to 13.1630, its highest since June 2009, from Monday's close of 13.09.
EUR/SEK jumped to 1.3907 from the previous close of 1.3661 and USD/SEK rose to 8.6403 from 8.5969, which was a 10-day low.
All eyes are now on the Swiss central bank rate decision on Wednesday. Some analysts expect the Riksbank to continue easing rates in the negative territory as the bank is still fighting deflationary trends in the economy.
Sweden has just managed to bring back the headline consumer price inflation rate to the positive territory after several straight months of negative reading, and at 0.2% year-on-year for March, the rate has to go far higher for the central bank to be relieved and stop considering policy easing.
Riksbank on 18 March cut its key repo rate by 0.15 percentage point to -0.25% and expanded its programme of asset purchases to 30bn krona.
The Swedish krona had plunged to a six-year low of 8.8871/dollar on 13 April, but has traded slightly off the lows in the past week. Any further tilt to the dovish side by the central bank could take the Swedish unit to new multi-year lows against the dollar this week.