Swiss Bank UBS CEO Resigns Over Alleged Rogue Trader Affair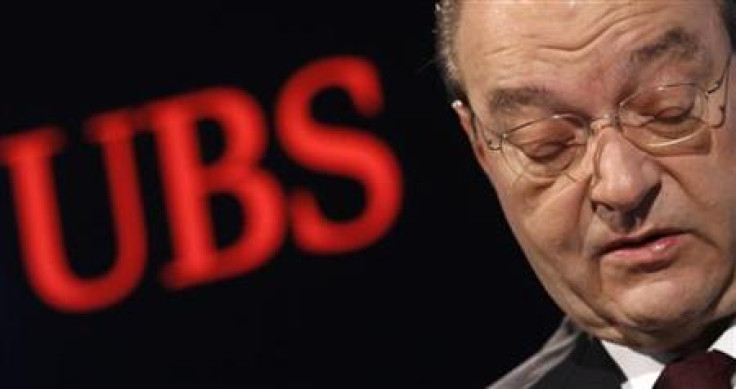 The CEO of Swiss bank UBS, Oswald Grubel, has quit after the bank lost an estimated $2.3bn in the wake of an alleged rogue trading scandal.
The 67-year-old German came under heavy fire over unauthorised trading by London-based UBS trader Kweku Adoboli, charged with fraud and false accounting at UBS. Adoboli has been remanded in custody and has not entered a plea to the four charges.
Mr Grubel was brought in at UBS more than two years ago to help revive the fortunes of the Zurich-based bank. Before joining UBS, Grubel was at Credit Suisse from 1985 until 2007, leading the firm since 2003.
In a letter to staff, he shouldered the responsibility for Kweku Adoboli's alleged fraud - days after the bank's largest investor warned that "firm action" must be taken to restore confidence in the group.
"That it was possible for one of our traders in London to inflict a multi-billion loss on our bank through unauthorized trading shocked me, as it did everyone else, deeply," Mr Grubel said.
"This incident has worldwide repercussions, including political ones. I did not take the step of resigning lightly. I am convinced that it is in the best interests of UBS to approach the future with a new leader at the top."
Meanwhile, the Board of Directors asked Sergio P. Ermotti (Head of Europe, Middle East and Africa) to take up the position of Group CEO on an interim basis. The appointment will take effect immediately.
The 51-year-old from Switzerland's Italian-speaking region of Ticino, joined UBS in April from UniCredit. He was with Merrill Lynch for 18 years before that.
"With his extensive industry experience and together with the executive leadership team he will continue to implement UBS`s strategic alignment," UBS Chairman Kaspar Villiger said in a statement, adding the board would continue to look for a permanent successor to Gruebel.
Mr Grubel had been expected to unveil a plan to restructure UBS' investment bank at a meeting with investors on Nov 17. His resignation marks the professional demise of one of Switzerland's most prominent business executives.
© Copyright IBTimes 2023. All rights reserved.