Syria: Assad regime wants to review opposition and terrorist list ahead of peace talks in Geneva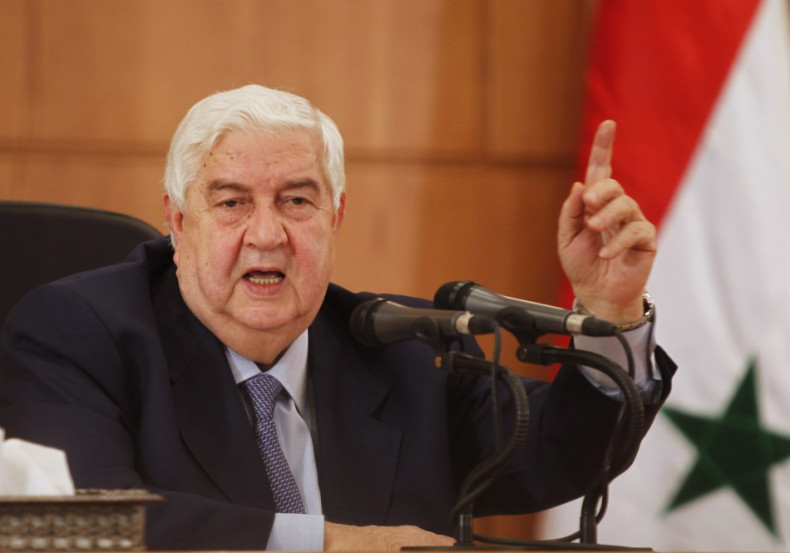 Even as the Syrian government has said it is ready to participate in peace talks scheduled in Geneva in late January, it now wants to review the list of those who would form the opposition. The embattled government has also asked for the list containing the names of terrorist groups, so they could be kept out of the talks.
The move has raised some questions as those fighting against President Bashar al-Assad, including rebel groups, are seen as terrorists. The peace talks to be held on 25 January are aimed at putting an end to the five-year Syrian civil war. More than 250,000 people are estimated to have died since the conflict began in 2010 and millions have been displaced.
"Syria is ready to take part in the Geneva meetings at the proposed time, confirming the necessity of obtaining the list of terrorist organisations and the list of names of the Syrian opposition groups that will take part," Walid al-Moallem told UN special envoy for Syria Staffan de Mistura at a meeting on 9 January, according to state-run Syrian Arab News Agency (SANA).
Mistura's office said: "The special envoy is looking forward to the active participation of relevant parties in the Geneva talks. He will be continuing his consultations in the region." After the meeting between Moallem and Mistura ended on a positive note, alleged air strikes by Russian warplanes on the same day killed at least 60 people in northern Syrian town of Maarrat al-Nu'man, which lies 180 miles from Syria's capital Damascus.
"Civilians, fighters and prisoners," were killed in the air strikes, British-based Syrian Observatory for Human Rights (SOHR) said. "The number of the dead is likely to rise."
Ahead of the peace talks, Syrian rebels and political groups want pro-Assad forces to stop bombing civilian areas, release detainees and lift blockades imposed on opposition-held areas.