UN says besieged Syria city of Madaya where people are starving 'will get aid'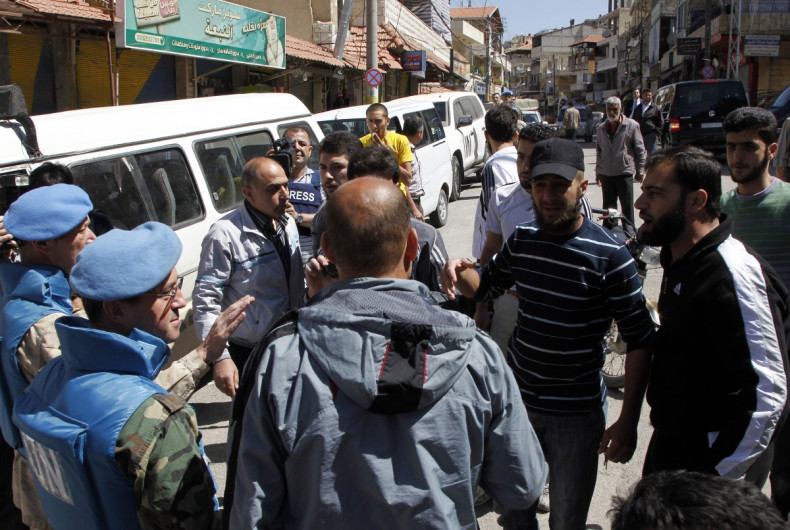 The United Nations says the Syrian government has agreed to allow aid into the rebel-held village of Madaya, where people trapped in the blockaded town are reportedly starving to death.
Aid agencies says the conditions are dire in the area and the UN also has got the go-ahead to help the northern towns Kefraya and Foah, although they are under attack from rebel forces.
In a statement, the office for the co-ordination of humanitarian affairs said: "The UN welcomes today's approval from the government of Syria to access Madaya, Fua and Kefraya and is preparing to deliver humanitarian assistance in the coming days."
Images of starving children and emaciated bodies have sparked outrage, including in Britain, where the Liberal Democrat leader, Tim Farron, called for RAF air drops of food.
Madaya is not the only place being besieged. Areas of eastern Ghouta in the suburbs of Damascus and the Yarmouk refugee camp south of the capital have also borne the brunt of blockades in the five-year civil war.
"Madaya is not on the verge of a humanitarian catastrophe, it is already a humanitarian catastrophe," a health worker in the town's field hospital, reached by phone, told the Guardian.
"The view on the street is frightening, frightening. We know that people think we are exaggerating, but believe me, it is worse than any exaggeration."
The Syrian American Medical Society documented 31 civilian deaths in Madaya in December, including six infants less than a year old, mostly due to malnutrition, the Guardian reported.
Up to 4.5 million people in Syria live in hard-to-reach areas, including nearly 400,000 people in 15 besieged locations who do not have access to the life-saving aid they urgently need.