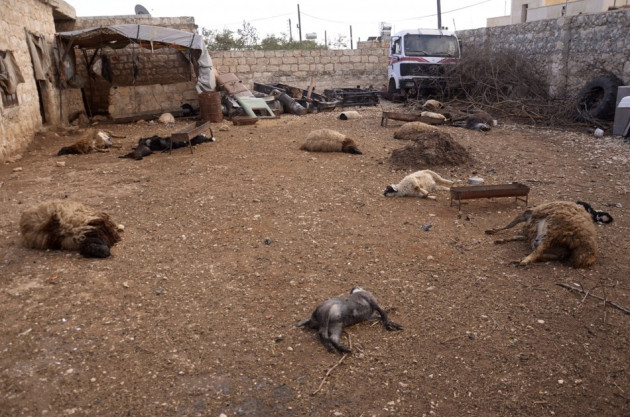 Syrian president Bashar al-Assad used chemical weapons against rebels last month, according to a senior official in the Israeli Defense Forces.
Brigadier General Itai Brun, head of research and analysis in Israel's military intelligence division, echoed recent claims by Britain and France that the Syrian leader has used nonconventional weapons against those attempting to depose him.
"To the best of our professional understanding, [Assad's] regime used lethal chemical weapons against the militants in a series of incidents over recent months, including the relatively famous incident of March 19," Brun said.
He continued by saying that "Shrunken pupils, foaming at the mouth and other signs indicate, in our view, that lethal chemical weapons were used." Sarin, a lethal nerve agent, was probably used in the attacks.
US president Barack Obama has warned that the use of chemical weapons by Assad would be a "game changer".
Last week, the Syrian information minister dismissed Britsh claims that a soil sample from the country has demonstrated the use of chemical weapons.
"The testing of Syrian soil, if not performed by an official and international organisation and done without the consent of the Syrian government, has no political or legal value," Omran al-Zoubi said.