The United Nations' Under-Secretary-General for Humanitarian Affairs has accused the Syrian government of blocking help to the neediest people who live in hard-to-reach areas across the war-torn country.
Slamming the authorities on Thursday (26 January), Stephen O'Brien told the UN Security Council, "We continue to be blocked at every turn, by lack of approvals at central and local levels, disagreements on access routes, and by the violation of agreed procedures at checkpoints by parties to the conflict."
He added that "if one brave aid worker drives through the checkpoint without the facilitation letter and the command transmitted down the line" the guard or a sniper shoots.
"The fault is not at the door of the UN or the [non-governmental organizations] – it is the Syrian Government and the governors. We need to be allowed to pass – not as a favour but as a right – and safely," O'Brien told the Security Council, while addressing senior officials from the World Food Programme and the World Health Organization. He urged UNSC members to put pressure on the Syrian Government to allow aid deliveries.
Of the estimated millions of people living in the besieged areas, around 644,000 people now live in 13 parts under siege in the country, the UN Office for the Coordination of Humanitarian Affairs (OCHA) – which is under O'Brien – said.
While the number is low from 2016, but "it should not be mistaken for progress", the UN Emergency Relief Coordinator said and added that groups use sieges as weapons of war, which "does nothing other than to punish civilians, who already bear the brunt of this terrible conflict".
He pointed out four areas where humanitarian action "remains greatly needed and, sadly, often contested".
O'Brien also showed concerns about reports of stockpiled aid in eastern Aleppo since the city's evacuation.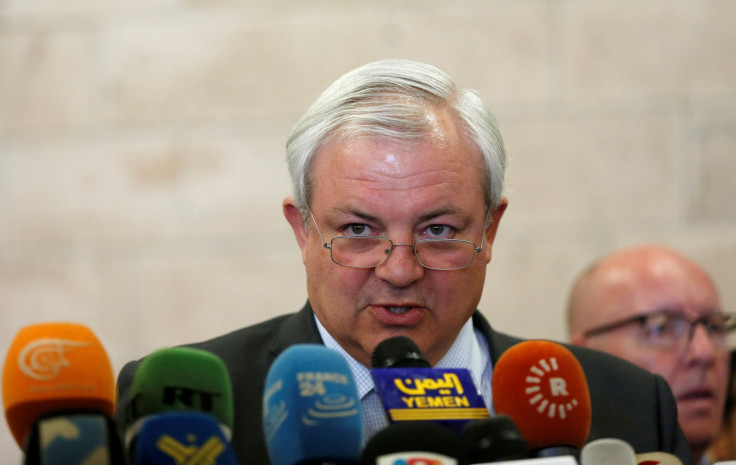 According to Amir Mahmoud Abdulla, Deputy Executive Director of the UN WFP, the food situation, in particular, is extremely worrying as around seven million people in Syria are now food insecure and an additional two million are at risk.
"Four in five Syrians now live in poverty with almost 80 per cent of households across the country struggle to cope with food shortages," Abdullah said in the meeting.