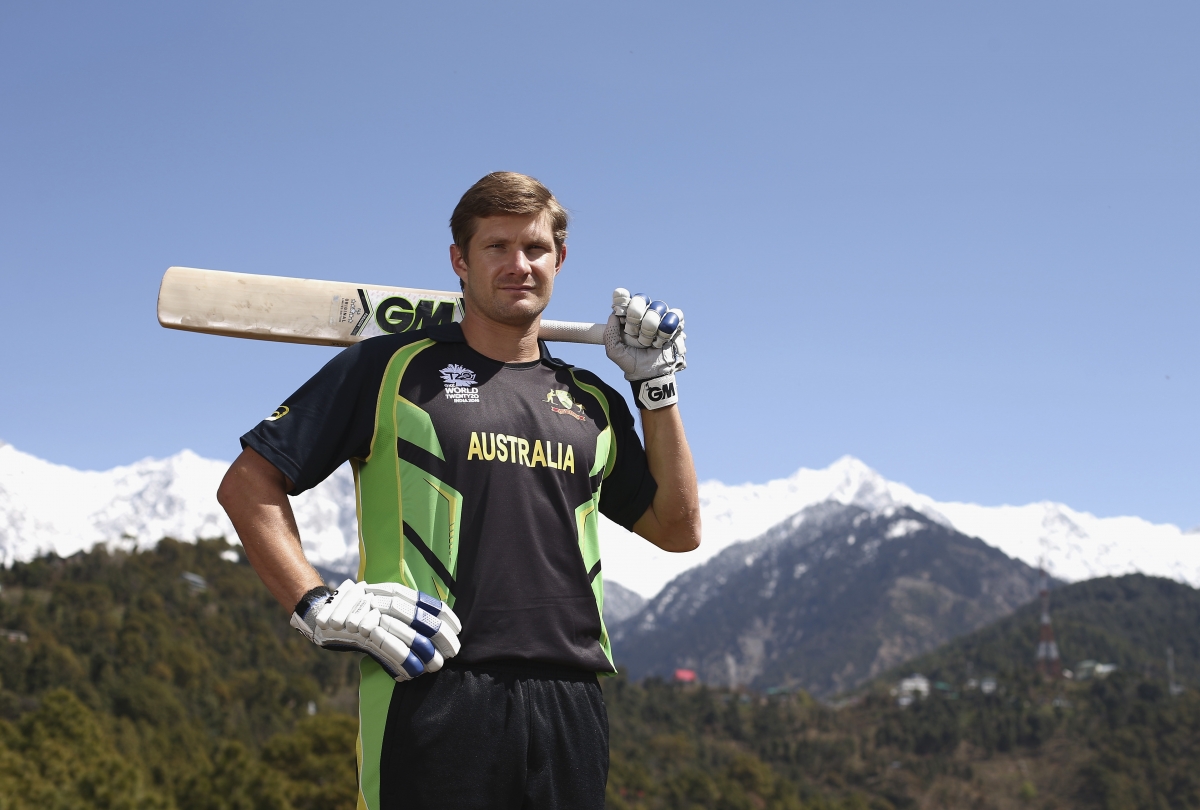 Australian cricketer Shane Watson has announced his intention to retire from international duty. The 34-year-old, who currently sits top of the ICC's T20I all-rounder rankings, is set to take a step back from all formats of the game following the culmination of his country's 2016 ICC World Twenty20 campaign in India.
Versatile batsman Watson, who made 21 runs and claimed two dismissals during a three-wicket win over Bangladesh on 21 March, had already withdrawn from Test cricket in September 2015 after being left out following defeat in the first Ashes contest in Cardiff. His last one-day international (ODI) outing came on the same tour of England, when he suffered a calf injury during a 64-run victory at Lord's.
"It's been over the last week that it's really become clear that now really is the right time to retire from all international cricket," the two-time Allan Border Medal winner said at a press conference in Mohali. "I've been playing with the thought for a few months now and I know now with the way the group is continuing to evolve, which is exciting to be able to see, with my young family as well, and seeing the potential of the international schedule is very hectic.
"And I just know it's the right time to be able to right now to clear my mind knowing that I've made the decision and be absolutely ready to go for these next two very important games."
Watson suffered from a number of injuries throughout his career, but still played in 59 Tests and 190 ODI matches. He was named player of the tournament during the 2012 T20 World Cup in Sri Lanka and captained the Baggy Greens for one Test on the dreadful 2013 tour of India before being dropped, along with three other teammates, in farcical circumstances after failing to complete a task set by former head coach Mickey Arthur.
Responding to Watson's announcement, Cricket Australia chief executive James Sutherland said: "Shane should be proud of his contribution to Australian cricket. At his best, he was a devastating batsman and skilful swing and seam bowler who thrilled crowds the world over. And to his enormous credit he is the only Australian batsman to have scored centuries in all three forms of the game.
"As a senior member of the team he always showed his leadership capabilities by guiding and encouraging younger players. He is also one of a very select group to lead our country in Test cricket. To be bracketed with Steve Waugh as Australia's most prolific batting all-rounder in Test and one-day cricket is a very significant statement about his international career."
Watson will line-up for Australia in their next match against Pakistan at the Punjab Cricket Association Stadium on Friday (25 March). Steve Smith's side, who lost to New Zealand in an Antipodean derby last week, currently sit fourth in Group 2 and will need to win if they are to keep their hopes of qualification for the semi-finals alive. Their final encounter comes against the hosts next week.