Tablet Tipping Point: Why New Microsoft CEO Needs to Make Mobile Work
Tablets will become the dominant computing force in 2014 as Microsoft prepares to shelve its disappointing touch-focused Windows RT software.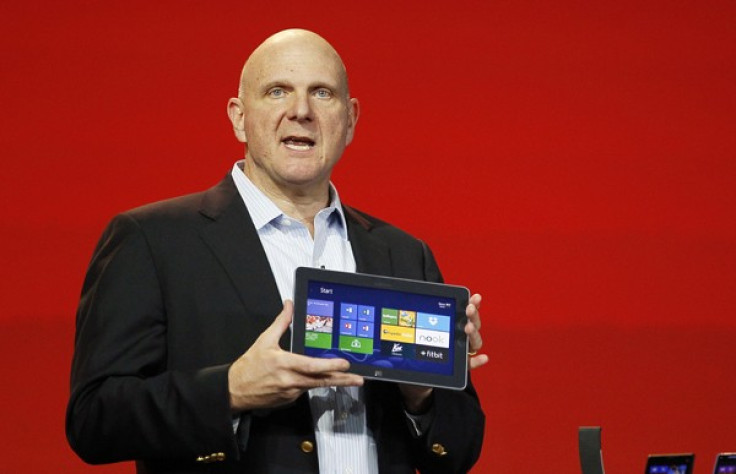 The rise of mobile computing is set to reach a tipping point in 2014, when tablet shipments are set to make up 50% of the total PC market, with Android-based tablets alone accounting for 32% of the entire PC market next year.
In contrast, Microsoft will make up just 5% of all tablets shipped in 2014, highlighting just how far behind Android and Apple the company is when it comes to mobile.
The predictions come from research firm Canalys which predicts that 285 million tablets will ship in 2014, growing to almost 400 million by 2017. This is happening at the same time as the traditional PC market is experienceing its longest period of decline ever.
Canalys' research is released just as comments from Microsoft's head of Devices and Studios, Julie Larson-Green, suggest the Redmond-based company will kill off its much maligned Windows RT platform completely.
Caught on it's heels
Microsoft has been caught on its heels when it comes to mobile, failing to take advantage of the smartphone or tablet explosion of recent years, being left behind by Apple and Android.
To combat this it launched Windows Phone in 2010 to try and grab a slice of the smartphone market, and last year it introduced Windows RT as the tablet-focused version of Windows 8.
The platform however never took off. Users complained about a lack of apps in the Windows Store compared to Google's Play Store and particularly Apple's App Store. There was also a lack of support from manufacturers with only Microsoft itself and Nokia currently left selling Windows RT tablets.
"We're not going to have three"
Larson-Green's comments suggested that Windows RT was the company's " first go" at building something akin to the iPad experience. However it means Microsoft now has three mobile operating systems which just isn't workable.
"We have the Windows Phone OS. We have Windows RT and we have full Windows. We're not going to have three."
The continued inability to gain a foothold in mobile is one of the main reasons behind Microsoft's CEO Steve Ballmer deciding to step down as it will be the number one priority for the company's new chief to address.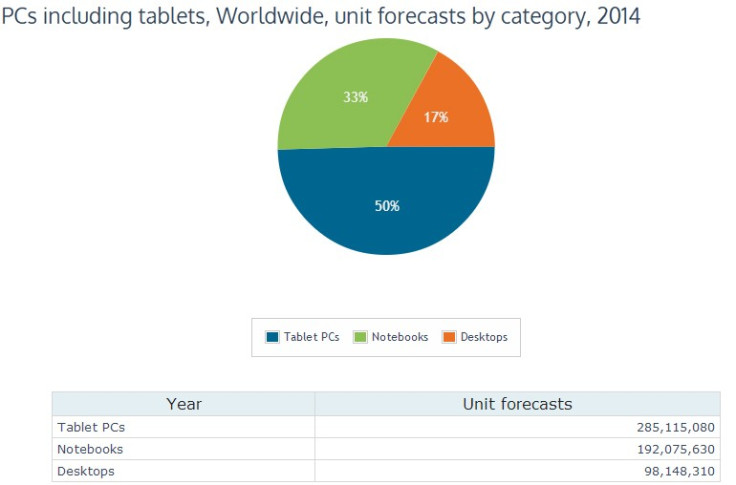 Canalys is predicting that Microsoft will only take a 5% share of the tablet market in 2014. "To improve its position it must drive app development and better utilize other relevant parts of its business to round out its mobile device ecosystem," said Canalys Research Analyst Pin Chen Tang.
Critical
Tang echoes Larson-Green's comments by saying: "A critical first step is to address the coexistence of Windows Phone and Windows RT. Having three different operating systems to address the smart device landscape is confusing to both developers and consumers alike."
The tablet market has grown exponentially in recent years and like the smartphone market Apple dominated initially with its iPad. But like the smartphone market before it, the tablet market is readjusting to reflect a growing dominance of Android devices.
Apple's decline in PC market share is unavoidable when considering its business model. Samsung narrowly took the lead in EMEA this quarter and Apple will lose its position to competitors in more markets in the future," said Canalys Senior Analyst Tim Coulling.
Doom and gloom
But it is not all doom and gloom for the iPad manufacturer, with the company one of very few companies who are actually generating any real profit from the smartphone and tablet market.
Coulling added: "Premium products attract high value consumers; for Apple, remaining highly profitable and driving revenue from its entire ecosystem is of greater importance than market share statistics."
However it is the opposite end of the spectrum - budget Android tablet - which are grabbing a large slice of the market. Budget tablets from the likes of Amazon, Asus and hundreds of unknown "small-to-micro brand vendors" in the Far East are "eating up tablet market share" according to Canalys.
"Vendors such as Nextbook in the United States, and Onda and Teclast in the People's Republic of China ship more units than some of the major international top tier vendors in their home countries. The rise of small-to-micro brand vendors has proved that there is a demand in for entry-level Android tablets in every country and in every region," commented Shanghai-based Analyst James Wang.
© Copyright IBTimes 2023. All rights reserved.