Tara Palmer-Tomkinson has been found dead in her London flat at the age of 45, after revealing she was battling a brain tumour.
The socialite's sister has confirmed she died due to a perforated ulcer.
Palmer-Tomkinson had previously confirmed she been receiving treatment for a non-malignant growth in her brain since January 2016.
The former "It girl" was known for her party-loving lifestyle in the 1990s, including her cocaine problem, as well as her close ties to the British Royal family.
Early life
Palmer-Tomkinson was born on 23 December 1971 in Hampshire to parents Patricia and Charles and was educated at a girls school in Dorset. After leaving school she worked for Rothchilds bank in London for a short period.
The socialite is descended from landowners and Olympians, with her paternal great-great-grandfather the Liberal politician James Tomkinson. His wife, Emily Frances, was the daughter of 3rd Baronet Sir George Palmer. Palmer-Tomkinson's father represented the country as an Olympic skier.
Palmer-Tomkinson's family have close ties with the Royals, as her parents are friends with the Prince of Wales and Duchess of Cornwall. She attended Prince William and Kate Middleton's wedding in 2011.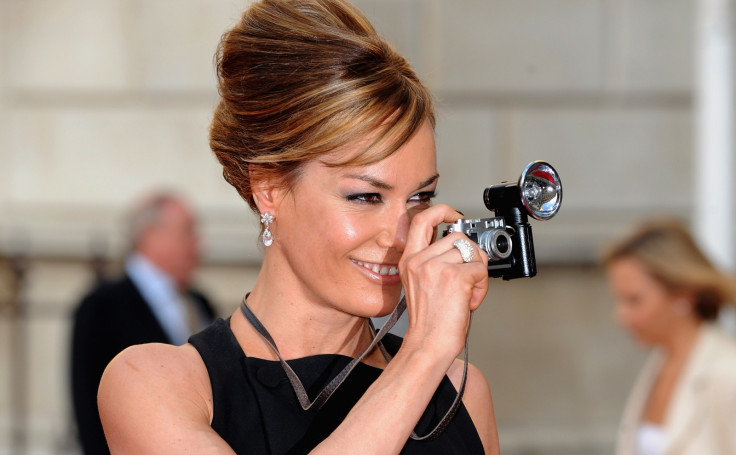 In 2002, Palmer-Tomkinson appeared on I'm a Celebrity... Get Me Out of Here! On the show, she was "gunged" in one of the very first "Bush Tucker" trials. She also appeared on celebrity specials of A Place in the Sun and Blind date. In 2007, she won the BBC's Comic Relief Does Fame Academy.
Palmer-Tomkinson was charitable, allegedly giving away tickets to see her compete in Fame Academy to members of the public who had helped her out - including a policeman who helped find her stolen car.
Controversy
The star's life was full of ups and downs and she was known to have a drug problem. In 2006, the septum in her nose collapsed as a result of her addiction to cocaine, which was covered extensively by the tabloid press. Palmer-Tomkinson later had her nose reconstructed, which cost £6,000.
In 2014, she was arrested at Heathrow airport after being refused entry to a first class lounge. Palmer-Tomkinson attributed the incident to a panic attack.
Illness
Palmer-Tomkinson revealed she was suffering from a brain tumour in November 2016.
She said: "I'm not the person I was, I'm much calmer. I don't go to places like Ibiza because the party world scares me.
"It used to really matter what people thought and said about me. Now, it doesn't bother me whether people write that I'm off my face, on my face, in my face, whatever. It's all pretty trivial compared to [this]."
"I've carried this secret for a year. I wanted to deal with my illness privately but there have been so many rumours flying around."