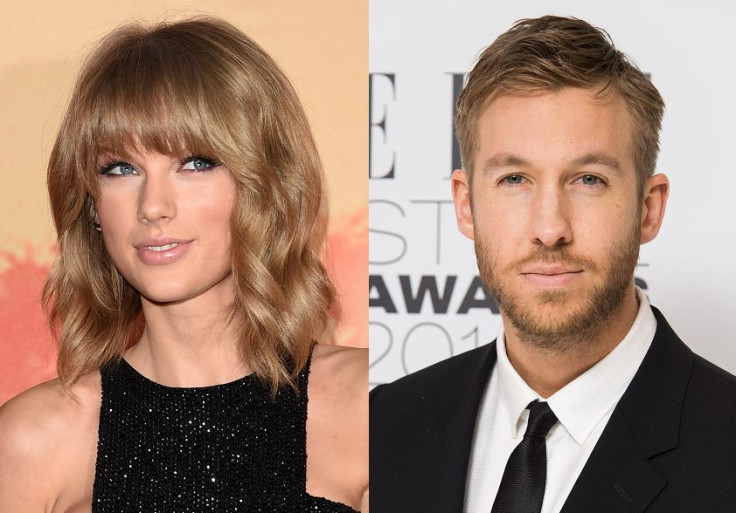 Scottish singer/DJ Calvin Harris feels fellow celebrities are jealous of his girlfriend, American singer/songwriter Taylor Swift. The 31-year-old DJ has always been protecting Swift from her haters.
Katy Perry has been in constant feud with Swift. In July, the Red singer and rapper Nicki Minaj exchanged comments on Twitter regarding the MTV Video Music Awards. Later, the Blank Space singer apologised to the Anaconda singer.
Recently, Harris stood by her side during a Twitter war with former One Direction star Zayn Malik. Now, Avril Lavigne has broken her silence on a Tumblr post which compared her meet and greet photos to Swift's.
The Tumblr post showed photos of the Bad Blood hitmaker hugging and kissing her fans at her meet and greet, while some other photos showed Lavigne and other celebrities like Kanye West, Perry and Britney Spears posing formally for a picture with their fans.
The Complicated hitmaker tweeted: "Comparison is judging and judging a person does not define who they are it defines who you are. We all Love our fans."
Later, she shared two photo collages from her own meet and greet along with the caption: "So let's keep it all about the love and stay positive."
"Calvin thinks it's plan and simple, everyone is jealous of his girl," a source told Hollywood Life. "Taylor is constantly being picked on for every little thing she does and Calvin's advice is to stay positive and not take it personally."
"He knows how Taylor is with her fans, they mean everything to her and she knows she wouldn't be where she is without them," the insider continued. "So yes, Taylor doesn't understand when other famous singers don't fully embrace them."