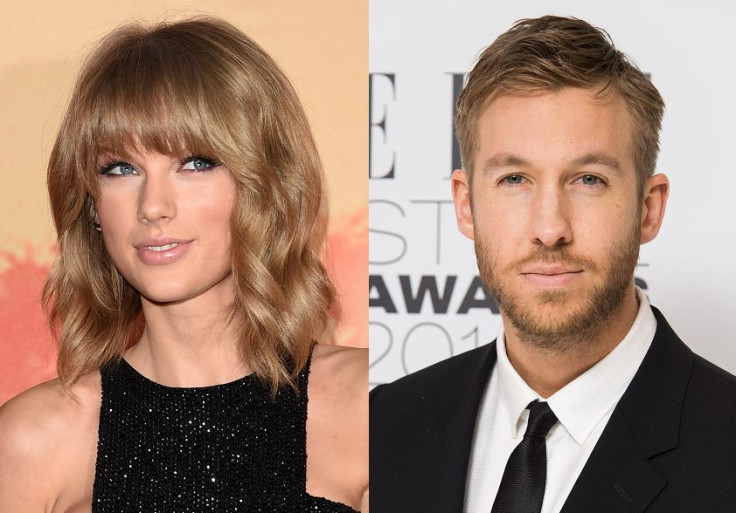 American singer/songwriter Taylor Swift and Scottish singer/DJ Calvin Harris are reportedly discussing baby names.
According to a report in Hollywood Life, the Red singer is ready to start a family with the 31-year-old DJ.
"Taylor and Calvin's latest thing to do is to discuss baby names," a source said. "They have a couple of names in mind, Hunter for a boy, or Rose if it's a girl. They've both been rolling them around in their heads as they laugh about what the future holds."
"They are, of course, still incredibly loved-up, but as for kids, that's something they are going to wait on," the insider added. "There's no rush just yet, and certainly not before they would marry."
"But it's not going to be right away," the source continued. "When she does have kids she wants to be there for them completely the way her mom was for her and her brother. She can't imagine touring and dragging her kids along with her and having them grow up with paparazzi chasing them."
Reports that Rita Ora's former boyfriend and the Bad Blood hitmaker are dating started earlier in March, when the two were pictured shopping in Nashville, dressed similarly.
Later, the two were spotted at a Kenny Chesney concert, getting cosy in the audience.
The couple made their relationship public when Swift kissed Harris during the Billboard Music Awards 2015, held at the MGM Grand Arena in Las Vegas on 17 May.
In an interview with Vanity Fair magazine, Swift revealed she vowed not to date someone who wants to change her.
"That was the way that I decided to go on with my life. Not looking for anything, not necessarily being open to anything, and only being open to the idea that, if I found someone who would never try to change me, that would be the only person I could fall in love with. Because, you know, I was in love with my life," she said.