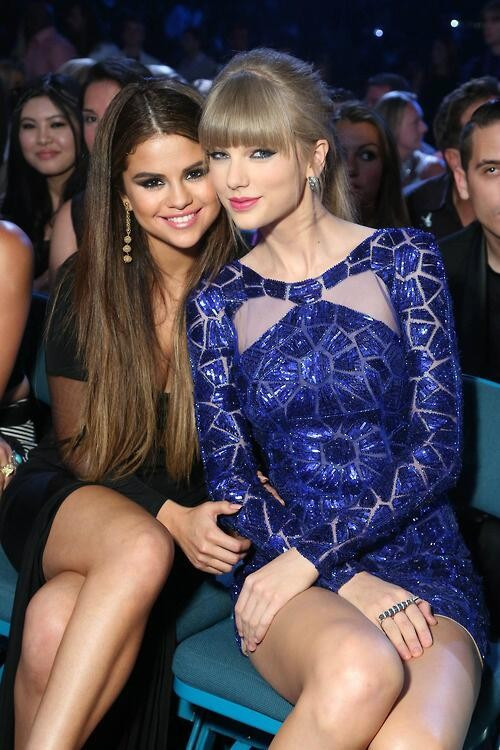 American country music singer Taylor Swift is reportedly worried about former best friend Selena Gomez and is desperately trying to reconcile with her.
The 21-year-old former Disney star unfollowed everyone on her Instagram, including many of her celebrity friends like Swift, on-again-off-again boyfriend Justin Bieber and Kendall and Kylie Jenner.
"Taylor has reached out to Selena a couple of times, but Selena isn't ready to be friends with her again. When Taylor heard she was going through a tough time, and stopped following all her friends on Instagram, she called her and emailed her, but Selena is not in the mood," an insider told Hollywood Life.
"She feels like Taylor is going to say 'told you so.' But Taylor is truly concerned. There's not much more she can do. It's a two way street and Selena needs to make an effort too," the source added.
Meanwhile, Gomez shared a cryptic message on her Instagram page - a photo of an excerpt of a review of Mary J Blige's album Growing Pains which was published by Daily Mail in 2008.
"I got every material thing I could ever need/I got the love from my fans that adore me/and I'm grateful/But my love for myself is lacking a little bit/I can admit that I'm working on me," the lyrics state.
A source told E! Online, that Gomez's trip to the Coachella Valley Music Festival earlier this month got her "reevaluating her friendships and relationships with certain people which is why she had an Instagram purge and is not following anyone on that social media platform."
Gomez spent some time with Kendall and Kylie Jenner at the festival.