Chancellor George Osborne has announced the Future Fifty programme in partnership with London's Tech City to boost the capital's tech startup sector and offer 50 fast-growing companies the help they need to list on the London Stock Exchange.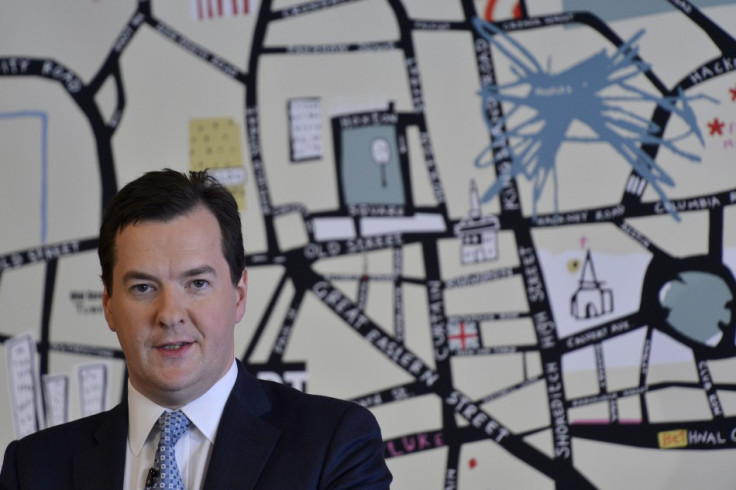 Announced jointly with Tech City CEO Joanna Shields, Future Fifty aims to connect high-growth businesses with tailored information and expertise to help accelerate their growth and lay the foundations needed to list on the stock market.
This expertise will come from a mix of government and private sector mentors to help startups speak to investors and gain the funding they need to grow.
The chancellor said: "We're going to be rolling out the red carpet to the world's fastest growing companies, and make it as easy as possible for them to list in the UK."
Future Fifty is similar to the private Tech London Advocates initiative announced earlier this month. Headed by former Skype vice-president Russ Shaw, TLA offers advice to small businesses from 150 tech and business leaders, with the aim of aiding communication between the boardrooms of multinational corporations and newborn startups.
A year-long programme, Future Fifty will accept applications from any companies from within the UK and EU, as well as UK-controlled foreign companies, so long as they have been trading for at least two years and have revenue growth of at least 100 percent year over year.
Accepted companies will then be able to benefit from Future Fifty's contact with investors, customers and stakeholders; this is hoped to convince startups to stay in the UK, instead of relocating to the US or elsewhere.
Tech City CEO and former Facebook executive Joanna Shields said: "There is a rising tide of successful, high-growth businesses in this country. But if we want to enable them to achieve their true potential, transform the markets in which they operate and generate significant economic benefit, we must do everything we can to help them grow.
"While the UK already has some of the best and far-reaching support available for entrepreneurs, too many companies leave our shores when they become successful. The Future Fifty programme will reverse this trend and ensure that the UK remains the best place in Europe to imagine, start and grow a business."
Faster 4G for Tech City
Also announced by Osbourne was a partnership between mobile network EE and Tech City, which will result in the Shoreditch area of east London getting EE's upcoming "double speed" 4G mobile internet before anywhere else in the country.
The chancellor said the partnership will commence in June, with the introduction of 4G mobile Wi-Fi hotspots in key locations around the city.