Teletubbies returns to TV: Fearne Cotton, Jane Horrocks and Jim Broadbent to revamp show for CBeebies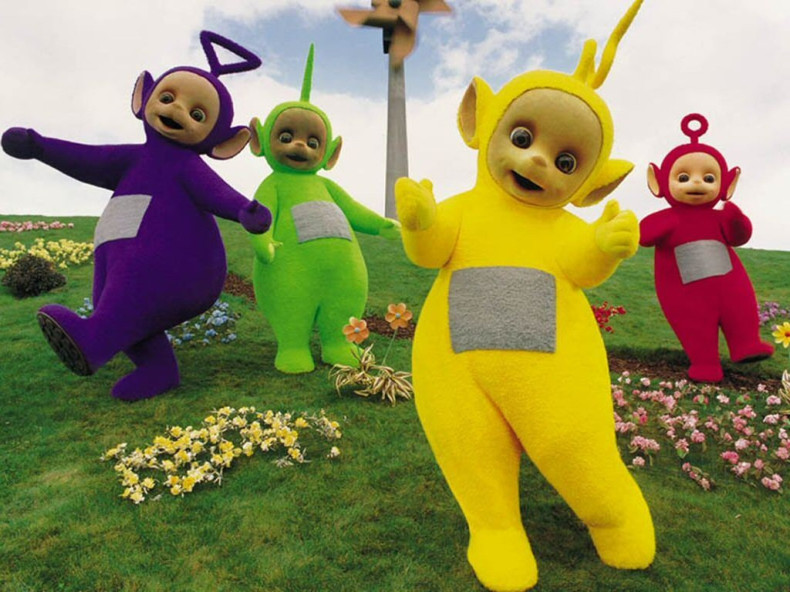 Almost 15 years after it ended its run on BBC, Teletubbies is making a comeback with a new star-studded cast. The iconic show, which featured colourful characters Tinky Winky, Dipsy, Laa-Laa and Po and was targeted at pre-school viewers, is being revamped for CBeebies.
Producers have revealed that the series, which is scheduled to air later in 2015, would have a "refreshed and contemporary look" and feature voice overs from Absolutely Fabulous star Jane Horrocks, Harry Potter's Jim Broadbent, and radio personality Fearne Cotton. It will be narrated by stand-up comedian and Eric and Ernie actor Daniel Rigby.
"I am very excited to be playing the tubby phone in the new series," Horrocks said of the new project. "The series has a whole new feel to it. I think it's hilarious and it will appeal to adults as much as it does children."
Cotton added that he was looking forward to bringing the popular show into the 21st century. "Teletubbies holds a special place in my heart so I'm honoured to be part of this well-loved TV show," she said.
"As a mum, I am sure the new series will enthral a whole new generation of children across Britain and I will certainly be watching with my kids."
Oscar winner Broadbent, who provided voices on animated films Arthur Christmas and Postman Pat: The Movie couldn't hold back his excitement describing the show as a "truly a British institution".
The original series, which was created by Ragdoll's creative director Anne Wood CBE and Andrew Davenport, first aired in March 1997 and ran until February 2001.
The 365 episodes were watched by around one billion children in more than 120 countries in 45 languages including the United States, where PBS continues to air reruns until 2008.
In February, Anne Wood, one of the creators of the original series, revealed that she sold Teletubbies to raise money to develop new children's shows and would nto be involved in the new project.
"So good luck to them. They bought it and I can't do anything about that," she told Radio Times magazine. "I mean I have nothing against them. It might be brilliant. ... But how could I watch it? All my programs are like my children. It's like seeing a child remade in somebody else's image."