American Pie manuscript sold at auction: Don McLean original lyrics go for $1.2m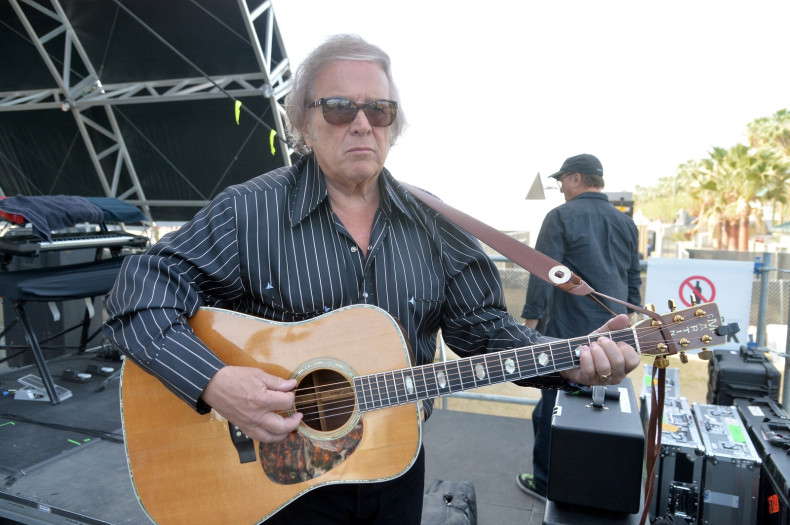 The original manuscript of lyrics from singer Don McLean's iconic song American Pie have been sold at auction for a staggering $1.2m (£805,000).
The 69-year-old put the 18-page manuscript up for bidding on 7 April at Christie's in New York.
According to CBS News, bidding started at $500,000 (£336,000) and climbed to $1.2m in just four minutes to obtain the handwritten notes and deleted lyrics for the single, which was released in 1971.
After more than four decades of debate about the mystery lyrics, McLean finally shed light on the true meaning of the song during the auction.
McLean told the catalogue according to The Guardian: "Basically, in American Pie things are heading in the wrong direction. [Life] is becoming less idyllic. I don't know whether you consider that wrong or right but it is a morality song, in a sense.
"I thought it would be interesting as I reach age 70 to release this, so that anyone who might be interested will learn that this song was not a parlour game. It was an indescribable photograph of America that I tried to capture in words and music, and then was fortunate enough through the help of others to make a successful recording."
The singer-songwriter has confirmed that the line: "The day the music died", was a reference to the deaths of rock 'n' roll stars, Buddy Holly, Ritchie Valens and JP Richardson, who all died in a plane crash in 1959.
According to The Guardian, McLean also said it is "fair to surmise" that "the king" identifies the late Elvis Presley, "Helter Skelter" is a reference to the Charles Manson murders and "the jester on the sidelines" refers to iconic singer Bob Dylan.
American Pie is one of the most famous and recognisable songs. It spent four weeks at number one in the US in 1972 and, at more than eight minutes, is the longest song to top the charts in the country.
The new owner of the manuscript has not been identified.
Listen to American Pie below: