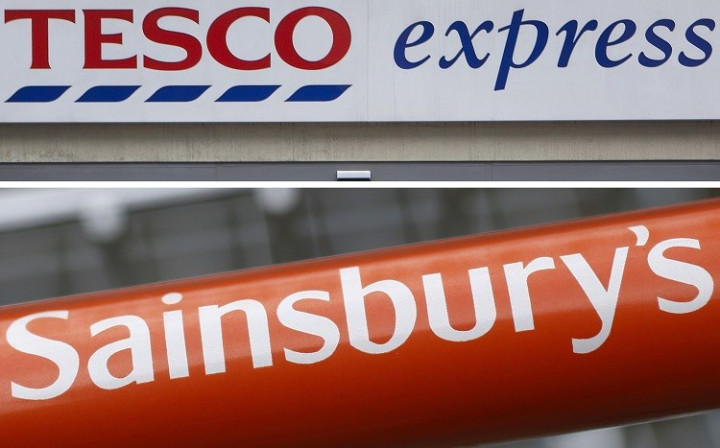 Tesco's troubles deepened in the first half of 2013 as the embattled supermarket behemoth's pre-tax profit tumbled by almost a quarter, while UK rival J Sainsbury posted robust sales growth for the second quarter.
In the 26 weeks to 24 August, Tesco said its pre-tax profit dropped 24.5% on the same period a year before to £1.387bn. It comes amid a refresh of the Tesco brand and a new marketing campaign, after the retailer was caught up in the centre of the horsemeat scandal at the beginning of the year.
The firm also pulled the plug on its US business, Fresh & Easy, in April after it failed to deliver any profit since its launch in 2007, though it managed to swallow £1bn.
"Despite continuing challenges, we have made further progress on our strategic priorities," insisted Philip Clarke, Tesco chief executive.
"We are strengthening our UK business, working to establish multichannel leadership and pursuing disciplined international growth."
Meanwhile, J Sainsbury posted total sales growth of 5% during the second quarter, with 2.1% like-for-like sales growth.
"We have delivered strong sales over the quarter, continuing to outperform the market in what remains a tough retail environment," said Justin King, J Sainsbury chief executive.
"We are the only major supermarket to be growing market share. This comes during a quarter in which we also lapped some of our strongest performance during the Paralympic Games last year."
J Sainsbury said its groceries online business grew more than 15% in the quarter to over £1bn in annual sales. It also said its convenience business grew 20% year-on-year "as customers topped up more frequently during the warm summer weather."
Tesco's China Joint Venture
Tesco is trying to offset a poor performance in its international businesses - as like-for-like sales drop in both Asia and Europe (excluding the UK) - with the announcement of a new Chinese joint venture with China Resources Enterprise (CRE).
The combination, which sees Tesco join its 134 stores and shopping mall business with CRE's 2,986 outlets, will be "the leading retailer in seven of the eight most populous and highest GDP provinces in China," said Tesco.
It will initially pump in £185m to the joint venture, with a further £80m on completion of the deal anticipated in early 2014 and another £80m one year on from then.
"We are delighted to work with CRE to create the leading Chinese retail business," said Tesco's Clarke.
"Through this deal we have a strong platform in one of the world's most exciting markets and it will move us more quickly to profitability in China.
"This is very good news for customers and shareholders and a further demonstration of our commitment to build sustainable, profitable businesses, establish multichannel leadership in all of our markets and pursue disciplined international growth."
Tesco vs J Sainsbury Shares
Both Tesco and J Sainsbury shares dropped on the results announcements.
Tesco shares were down by more than 4% in early trading, while J Sainsbury saw over 2% knocked off its stock's value.
"Considering the squeeze on the mid-market, Sainsbury's is outperforming its Big Four competitors, enjoying a gradual march on market share," said Neil Saunders, managing director of retail analyst Conlumino.
"But challenges exist. Price rivalry among the Big Four is intense, impacting on margins and, compared to the likes of Tesco, Asda, and Morrisons, Sainsbury's UK coverage is more skewed towards London and the South East, meaning its customer base has been under less pressure; as it expands, its offer will most definitely become more price-sensitive.
"Given the poor international outlook it is sensible that Tesco has switched its emphasis away from aggressive expansion and is diverting capital expenditure into improving existing operations and stabilising its core business.
"Over the medium term this will pay dividends and, we believe, will translate into genuine and sustainable sales growth.
"Overall, our sense is that Tesco knows what its issues are and is actively addressing them. It will have to work increasingly hard to get the whole group back firing on all cylinders but the management capability, resources and focus are all in place to meet that challenge."