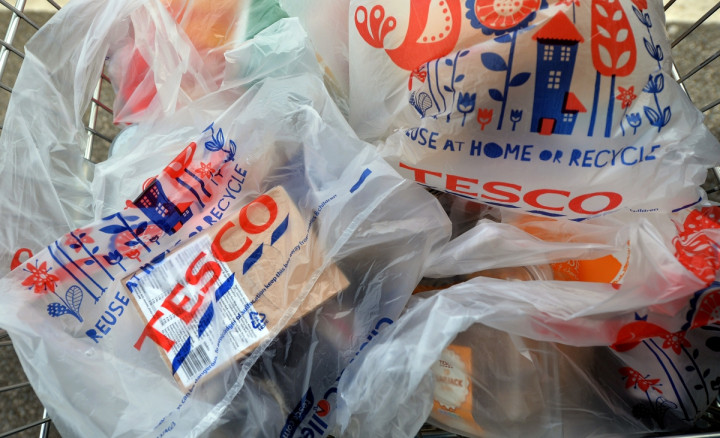 Plunging Tesco shares have knocked £1bn off the British grocer's market value after rumours circulated that the group are looking to launch a £3bn rights issue.
The Tesco stock price fell by over 4.5% to 170.44p after FT Alphaville said in a chatroom that the embattled retailer is looking to raise billions in cash in order to buoy up the group's balance sheet after it admitted to overstating its profits by £250m (€318m, $402m).
"We can say with a degree of certainty that a rights issue, £3bn pounds-ish probably, is among the options being considered," said Financial Times UK equities reporter Bryce Elder.
A rights issue in a publicly traded company is an offering of shares to existing shareholders, rather than to the general public.
However, the group is already tapping banks for an expansion of an existing credit facility to the tune of £2.5bn to safeguard itself from any credit ratings downgrades.
Tesco said in a media statement that it "has no current plans for a rights issue."
Tesco shares already tumbled on 23 September despite the troubled British retailer revealing that it has parachuted in the former chief financial officer for Marks & Spencer, Alan Stewart, to help turn around the company.
Stewart was brought in more than two months ahead of schedule after Laurie McIlwee left just over a week ago.
Tesco had already cut its full-year profit forecast from £2.8bn to £2.4bn in August.
It has also since suspended four executives, including UK managing director Chris Bush, while media reports have speculated that the others include food commercial director John Scouler and the head of food sourcing, Matt Simister.
Tesco has also launched an internal investigation, led by Big Four accountancy firm Deloitte.
The Financial Reporting Council said it is observing the developments and may launch a probe after the results of the internal investigation are published.
Since then a report revealed that a whistleblower had notified the group about concerns over its profit declarations but was "ignored for months".