Tesco will launch its own 7in tablet under the Hudl brand before Christmas to take on Google and Amazon.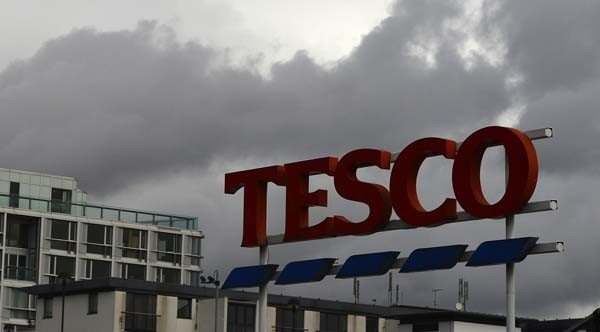 Earlier this week it was reported that Tesco was planning on launching a new tablet in time for Christmas to take on Google and Amazon at the budget end of the market. A new report today, citing sources within the hardware industry, suggests the tablet will have a 7in screen and will be manufactured in China.
The report in the Guardian also suggests that Tesco will launch the tablet under the Hudl brand which it trademarked back in February to cover tablet computers as well as accessories such as cases, screen protectors, stands, earphones and in-car battery chargers.
The trademark also covers electronic devices such as wireless speakers, TV set-top boxes, electronic heart-rate monitors, scales, energy control devices and even HDMI cables.
This would suggest that rather than being a name for the Tesco tablet in particular, the Hudl brand could be used across a range of consumer electronics products as Tesco looks to take advantage of a boom in sales in that sector.
Pre-loaded
A report in the Sunday Times last weekend said the tablet would come pre-loaded with apps for the company's online grocery store, its streaming service Blinkbox and even its financial services. A Tesco spokesperson told IBTimes UK they would not comment on the report.
That report also suggested Tesco would use its large centre in India's technology capital of Bangalore to develop the tablet.
The company has already made significant strides in the technology market in the UK and is currently the fifth largest mobile phone network in the country.
It already sells a range of tablets, smartphones, TVs and other home appliances through its stores, but the launch of a tablet would help it increase its sale of digital content such as music, films and books - an area where it is losing out to the like of Apple, Amazon and Google.
Mind boggles
Speaking to the Guardian about the possibility of Tesco launching a tablet, Jeremy Davies of Context, which tracks UK and continental technology sales, said the grocery giant could undercut Amazon and Google to grow sales:
"The mind boggles at Tesco getting into this, but you can understand why they would. It's possible they would look to sell it for about £100, and initially order a few hundred thousand devices."
Tesco will be keen to capitalise on the surge in sales of tablets in the last 12 months, with IDC earlier this month reporting a 60% increase in sales year-on-year while sales of traditional PCs continue to slide, with Gartner recording a 20% drop in shipments in Western Europe in the second quarter of 2012.