Electric car company Tesla will triple the size of its US charging network by the end of June, increasing the number of supercharger stations from eight to 24 and making longer journeys a reality.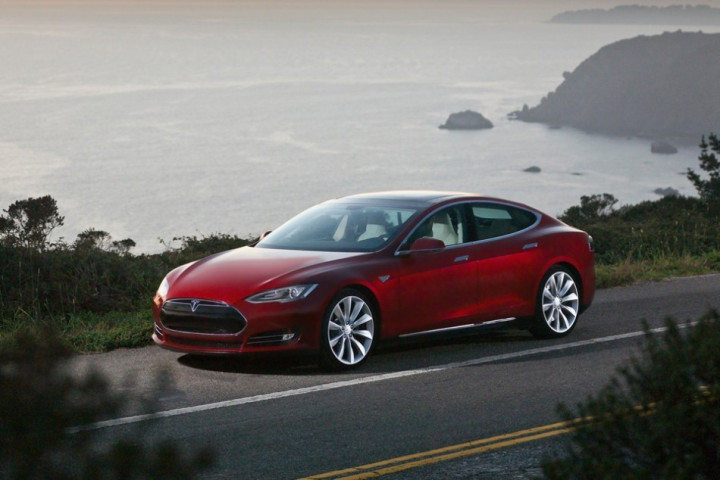 Despite strong sales of its Model S electric saloon car, Elon Musk's Tesla company had faced criticism for the limited range of its cars and lack of stations to quickly recharge them.
Speaking at the All Things Digital conference a day before Tesla was due to make an official announcement on the expanded network, Musk revealed the tripling of superchargers, which can give Tesla cars a 150-mile boost in range from 30 minutes of charging.
Musk added: "By the end of this year the supercharger network will have covered most metro areas of the US and southern Canada, and you'll be able to drive from LA to New York just using the supercharger network."
Tesla has previously said it hopes to have 100 superchargers installed by 2014; there are currently just six in California and two on the east coast.
Musk said Tesla will be increasing the density of chargers where they are most popular and also increase their spread geographically, significantly reducing the risk of drivers running out of charge between stations. The extra chargers will go some way towards defending the company against comments made by New York Times reporter John Broder, who claimed during his review of the Model S that he was unable to drive as far as Tesla had promised, sparking a war of words between himself and Musk.
The 10-year-old company recently announced sales of 4,900 of the model for the first quarter, exceeding its estimate by 400 and pushing up its full-year target to 21,000. Tesla charges $63,500 (£42,000) for the entry-level Model S, with prices rising to over $100,000.
To further help drivers anxious over the range of Tesla cars, a software update will be issued wirelessly to all vehicles to include new charging stations in the cars' satellite navigation system, and directions produced by that will always take into account the location of chargers along the way.
Later in his hour-long talk, Musk suggested that a major Tesla announcement would take place around 20 June, after which he would reveal more about his plans for a new transport system tipped to be a land-based Concorde replacement.
Hyperloop
Musk, who is also co-founder of the SpaceX space transportation company, spoke about his aspirations to take humans to Mars, but also to develop the high-speed transportation system, known as Hyperloop.
With an announcement expected later this year, little is known about Musk's plans for Hyperloop, other than his repeated description of it being a "cross between Concorde, a railgun and an air hockey table."
Musk claims the system would transport passengers 340 miles from Los Angeles to San Francisco in 30 minutes, averaging more than 650 miles per hour. He estimates that a Hyperloop system between the two cities would cost around $6bn, significantly less than a proposed bullet train expected to cost in excess of $60bn. "It would be the slowest bullet train in the world and the most expensive per mile in the world," Musk said, "Isn't there something better we can come up with?"
Speaking about Hyperloop in 2012, Musk boasted it "would never crash, is immune to weather, it goes three or four times faster than the bullet train... it goes an average speed of twice what an aircraft would do. You would go from downtown LA to downtown San Francisco in under 30 minutes."