A Texas radio station is calling for a Madonna boycott following comments she made during the Women's March on Washington. Texarkana's HITS 105 has announced plans to ban the pop legend from its airwaves indefinitely in what it is branding an act of patriotism.
In a statement, general manager of the classic hits station, Terry Thomas said HITS 105 hoped that other radio stations would follow suit and send "an economic message" to the Like A Virgin hitmaker.
"Banning all Madonna songs at HITS 105 is not a matter of politics, it's a matter of patriotism. It just feels wrong to us to be playing Madonna songs and paying her royalties when the artist has shown un-American sentiments," he said.
"If all stations playing Madonna took their lead from us, that would send a powerful economic message to Madonna."
Madonna faced widespread criticism after delivering a polarising speech in front of thousands of protesters in Washington DC on 21 January to campaign for women's rights.
Taking to the stage at the event attended by the likes of Scarlett Johansson, Charlize Theron, Julia Roberts, America Ferrera, Chrissy Teigen and Ashley Judd she said: "Yes, I'm angry. Yes, I am outraged. Yes, I have thought an awful lot about blowing up the White House. But I know this won't change anything. We cannot fall into despair."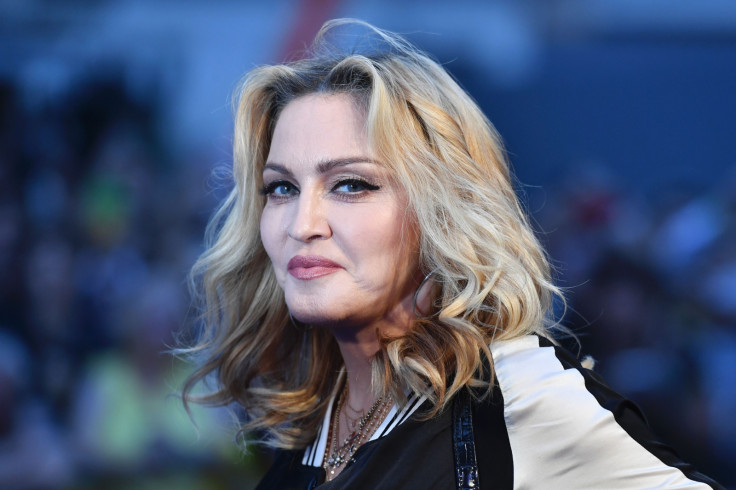 Madonna later took to social media to clarify her comments after former speaker of the house Newt Gingrich called for her arrest and reports started circulating that the secret service could launch an investigation. In a post on Instagram, she told fans that her words had been taken "wildly out of context" .
As HITS 105 plays songs from the 1960s to the 1980s, listeners will no longer be able to enjoy some of Madonna's biggest tracks like Vogue, Like a Prayer, Into The Groove and Papa Don't Preach. The move has also provoked the wrath of scores of fans with some claiming that the station was desperate for publicity. One critic said: "You have 600 likes and are just using Madonna for attention. Her remarks were on behalf of women's rights, your ban is for a cheap ratings stunt. You are confusing patriotism with blind, partisan zeal and theatrics."
She is not the only musician to have had her music banned from the airwaves. Hip-hop stars Lil Wayne and Rick Ross faced the wrath of a radio station for music considered violent and misogynistic while Cliff Richard was once taken off the airwaves for not being cool enough.