Castle On The Hill singer Ed Sheeran is reportedly taking fellow British crooner James Blunt under his wing. Blunt, 42, is set to make a comeback in March and could attract a whole new audience when he joins the US leg of Sheeran's forthcoming tour.
The You're Beautiful singer will release his fifth album, The Afterlove, on 24 March, after enjoying a break spanning almost four years. According to The Sun, Sheeran, 25, has penned a number of songs for Blunt's album and has invited the singer to join him on his anticipated tour, which is expected to kick-off in March.
An insider told the newspaper: "Ed and James have a real laugh together, it'll be proper madness on tour. James has a good following in the US so he'll also play some gigs too, acting as a support for his mate. When you spend so much time on the road it's always handy to be in good company, and James certainly fits into that category."
Blunt certainly does have a healthy audience Stateside as his first album, Back To Bedlam, peaked at number two on the US Billboard 200 chart while the follow-up, 2007's All The Lost Souls, hit number seven. Back in the UK, both albums claimed the top spot while 2010's Some Kind Of Trouble reached number four and 2013's Moon Landing narrowly missing out on the number one, instead taking the second spot.
The Afterlove promises to earn Blunt yet another high position – if not the chart summit – with songwriting credits from the likes of OneRepublic's Ryan Tedder, Snow Patrol's Johnny McDaid, Amy Wadge and MoZella, all of whom have worked with the likes of Adele, One Direction, Miley Cyrus and Ellie Goulding.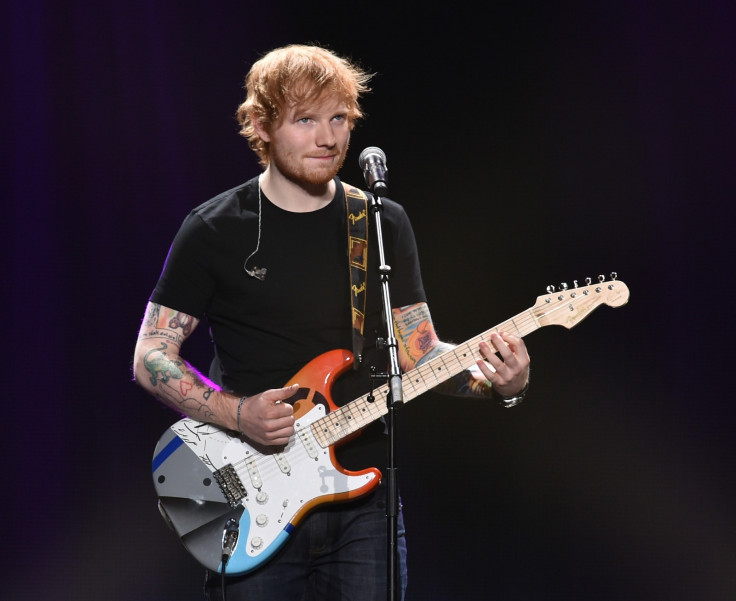 In true Blunt fashion, the Goodbye My Lover singer announced his album by getting naked in a bath with only a large version of his album cover protecting his modesty. Blunt cheekily tells viewers he has something "huge to show" before the camera pans down to unveil the artwork.
Hopefully Blunt and Sheeran will not get up to too much mischief on tour – in December. After all, it was only recently reported that Blunt encouraged Princess Beatrice to 'knight' Sheeran with a sword, only for the royal to accidentally slash the singer across the face leaving a scar.
Listen to James Blunt's You're Beautiful: