Madonna has defended the controversial speech she made at the Women's March on Washington against President Donald Trump. The 58-year-old pop star denies wanting to "blow up the White House", and states that she does not promote violence.
The Girls Gone Wild singer and other celebrities joined hundreds of thousands of protesters in Washington DC on 21 January to campaign for women's rights. During her speech at the event, Madonna said she was thinking "an awful lot about blowing up the White House" after Trump was inaugurated the previous day.
Now clarifying the message behind her speech, Madonna wrote on Instagram: "Yesterday's Rally was an amazing and beautiful experience. I came and performed Express Yourself and that's exactly what i did.
However I want to clarify some very important things. I am not a violent person, I do not promote violence and it's important people hear and understand my speech in its entirety rather than one phrase taken wildly out of context."
She continued: "My speech began with 'I want to start a revolution of love'. I then go on to take this opportunity to encourage women and all marginalized people to not fall into despair but rather to come together and use it as a starting point for unity and to create positive change in the world. I spoke in metaphor and I shared two ways of looking at things — one was to be hopeful, and one was to feel anger and outrage, which I have personally felt."
The lengthy letter concluded: "However, I know that acting out of anger doesn't solve anything. And the only way to change things for the better is to do it with love. It was truly an honor to be part of an audience chanting 'we choose love'."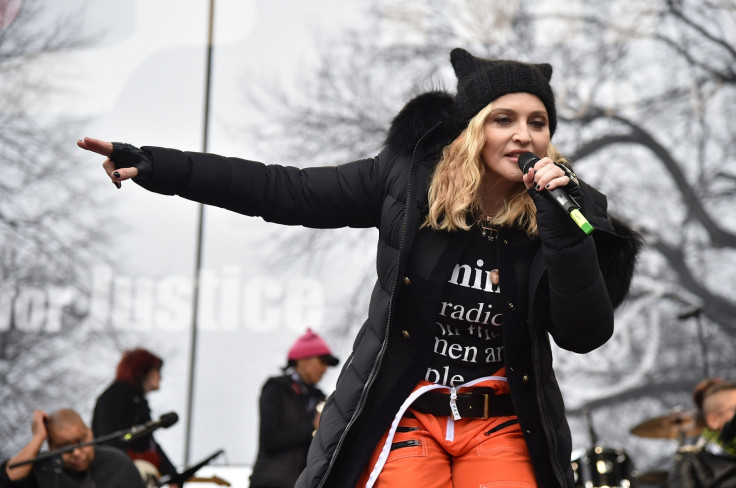 Soon after Madonna's speech, website Gateway Pundit claimed to have received word from a secret service spokesperson stating that they were "aware" of the singer's comments and could possibly open an investigation. However, the Department of Homeland Security have not released an official statement regarding the situation.
Among the celebrities who attended the highly-publicised march were Scarlett Johansson, Charlize Theron, Julia Roberts, America Ferrera, Chrissy Teigen and Ashley Judd. Judd, 48, also stirred controversy with her own speech, which saw her read a letter written by 19-year-old Nina Donovan and included a reference to Trump's offensive phrase "grab 'em by the p***y".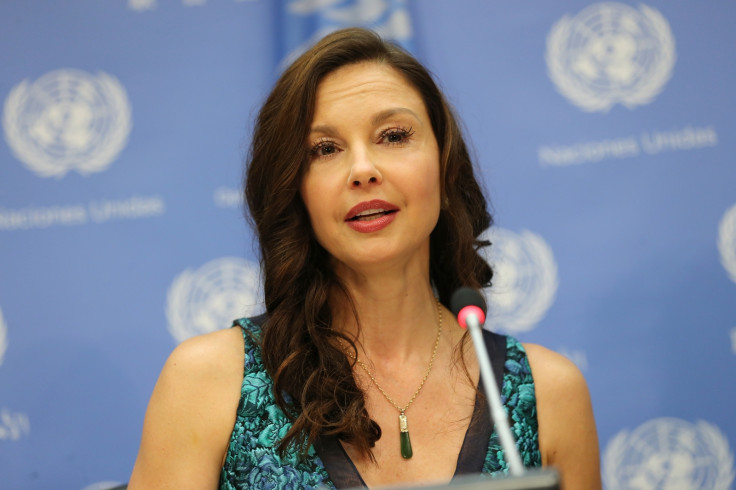 Defending her speech, Judd said: "I got it from the president of the United States. I'm just quoting him. And I am really more entitled to the word because I've actually got one."
Madonna's management had not responded to an IBTimes UK request for comments at the time of publication.