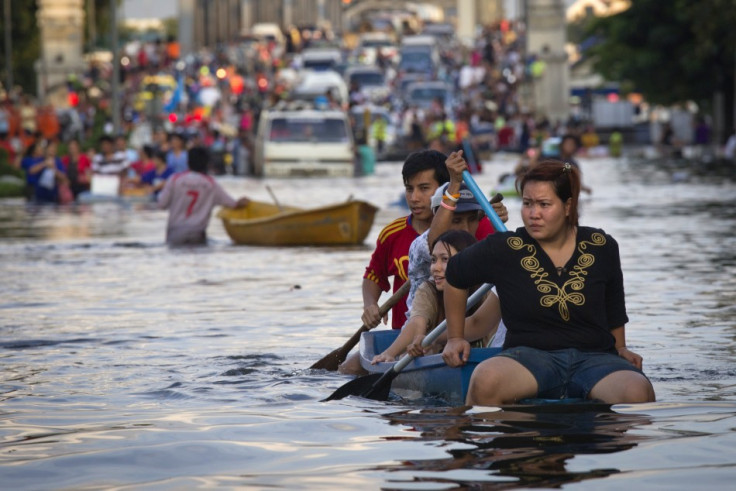 Analysts have warned that there could be a huge shortage in hard disk drives, with the possibility of stock running out entirely before December, due to the Thailand floods.
An analyst at Piper Jaffray believes that the recent flooding, which has killed more than 500 people and forced countless factories to close, may cause hard drive supplies to run dry by the end of November.
"We could run out of drives by the end of November, Piper Jaffray analyst Gus Richard said, as reported by CNET. "Availability is really going to tighten up. I'm seeing prices quoted anywhere from up 10 to up 60 per cent.
"Nobody seems to be really paying attention. Everyone overreacted to the disaster in Japan. And now I think they're underreacting," Richard added.
It is believed that there is a global demand of about 180 million hard disk drives for the fourth quarter of 2011, but Richard believes that only 100-120 million drives will ship, resulting in a deficit of 60-80 million drives.
Barclay's recently started that the global PC growth could fall in the fourth quarter from the forecasted 7.2 per cent, down to 4.3 per cent due to the floods.
Piper Jaffray has said in a note that hard drive supply levels could be even worse in the first quarter of 2012: "While it is difficult to calculate, we would estimate that limited drive availability will reduce PCs sales by 10-20M units over the next couple of quarters with 2.5M to 7.5M in demand destruction and 7.5M to 12.5M in deferred purchases."
The note concludes that in Q1 of 2012 "there is likely to be a 60M to 80M shortage."