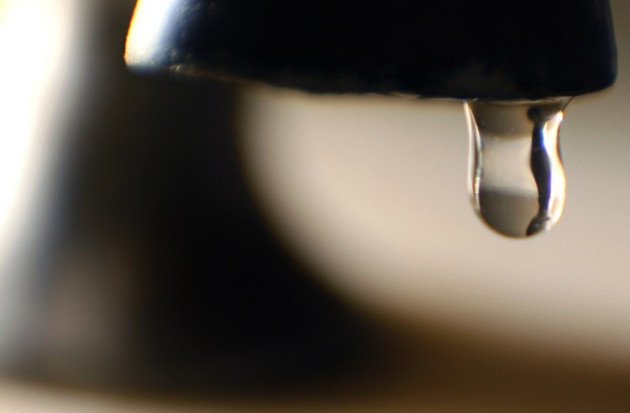 Thames Water has told its 14 million customers to cut their usage or face the pain of soaring bills.
The company, which plans to hike prices by 8%, also said Londoners should be forced to install smart meters to monitor their water usage and prevent the capital from running out of water.
According to Thames Water, Londoners use 10% more water than the rest of the country.
However, a number of politicians have said that enforced monitoring will most likely lead to even higher bills.
All water companies are trying to hike prices but Thames Water's proposed rise is the highest out of all the groups.
Anglian Water customers will see a £12 a year rise which amounts to an increase of 4%.
Essex and Suffolk customers will pay an extra £6.24 or a 2.95% rise.
Cambridge Water prices will rise on average by 2.8% to £130.
Regulator Opposes Thames Water Price Hikes
However, Thames Water's massive 8% proposed hike has already met fierce opposition by the sector's incumbent regulator Ofwat.
Britain's water industry regulator said it is planning to veto Thames Water's price hike after deeming the move as "unjustified" after the group raised prices by 5.5%.
"We said we would challenge Thames Water's request," said Sonia Brown, chief regulation officer at Ofwat.
"We have looked at the details and do not believe the current evidence justifies an increase in bills."
Thames Water has 14 million customers in London and the south east of England. In 2006, it was bought out by a consortium led by Australian investment bank Macquarie for £8bn (€9.5bn, $12.8bn).
The utility group is claiming that the costs associated with building the planned "super sewer" under the Thames will mean it needs more money and therefore has to raise prices.
It also claims that land purchases surrounding the works project and the transferring of private sewers to ownership are also proving expensive.
On top of this, Thames Water claims that the economic downturn had led to more customers failing to pay their bills, which average £354 annually.
At the time of the application, the Ofwat's then chief executive Regina Finn said: "We will challenge these proposals and question the company strongly on their reasons. Proposed increases will only be allowed if they are fully justified."
Energy Price Increases
Meanwhile, households face a raft of other energy price hikes as the "Big Six" companies pledged to raise tariffs again.
The Big Six account for 99% of the UK's energy sector.
Centrica said it will raise its household charges for electricity and gas by an average of 9.2% from November.
Meanwhile, its subsidiary British Gas said its electricity and gas prices will rise by 10.4% and 8.4% respectively, from 23 November.
SSE also announced it will raise its charges for electricity and gas by an average of 8.2%.
However, Ofgem data has revealed that wholesale energy prices have only risen by 1.7% despite the big six energy companies in Britain blaming this for hiking up household bills by 11.1%.