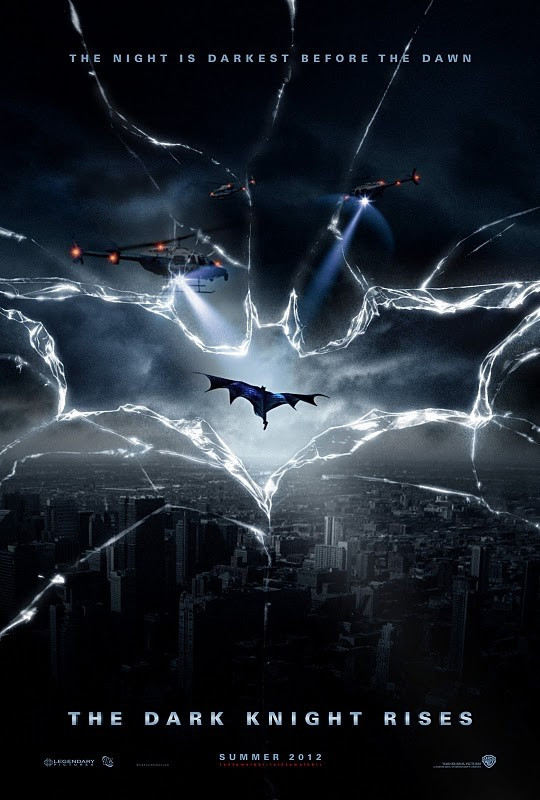 The official teaser poster from Christopher Nolan-directed movie "The Dark Knight Rises" has been revealed.
The image features skyscrapers in the Gotham city crashing to the ground, with the iconic Batman logo being formed on the bright-light sky amidst the city-scale destruction.
The action movie which is planned for release in cinemas across the United Sates in summer 2012 is a follow up of the blockbuster and critically acclaimed film "The Dark Knight".
The casts will include Christian Bale, who is going to reprise his role as Bruce Wayne/the Dark Knight, and Anne Hathaway will play opposite him as Selina Kyle/Catwoman.
It has been reported that some of the scenes will be filmed at Wollaton Hall in Nottingham, England, while others will be shot in Carnegie Mellon University, in which a prison break will be staged with "precision stunt driving, gunfire, atmospheric smoke, and controlled pyrotechnic explosions."
"Scenes outside the Fifth Ave. entrance of Mellon Institute include a standoff between two rivals that escalates into a riot. One character drives a motorcycle through the fourth floor lobby, out the front doors and down the steps onto Fifth Ave," it was explained on the university's official blog.
While playing American millionaire playboy Wayne, Bale will run errands around Gotham city in a Lamborghini Aventador, an upgrade to his 2008's on-screen ride Lamborghini Murcielago LP640. Also, he reportedly will fly a Batcopter, which is built from two attack helicopters in the same design as the Bat Mobile, when donning his Dark Knight costume.