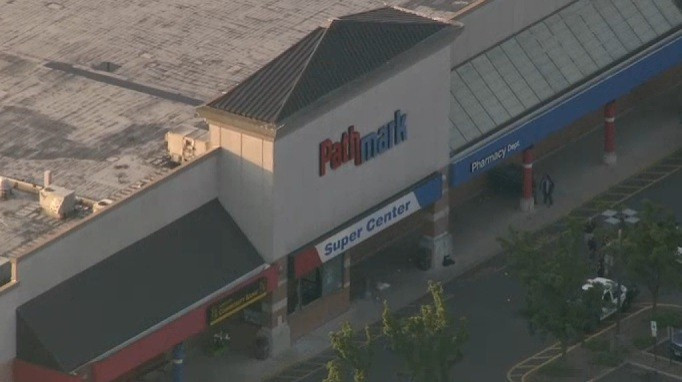 Police in New Jersey have said three people, including the alleged gunman, have been killed following a shootout at a supermarket in New Jersey.
Police were called following reports shots were fired inside a Pathmark supermarket in Old Bridge, New Jersey, a suburb about 25 miles from New York.
The suspected gunman killed two people at the store early Friday and then fatally shot himself.
Police told NBC New York one of the victims was an 18-year-old female.
The gunman, believed to be a 23-year-old male, was reportedly wearing body armour and had taken several people hostage.
Several employees were inside the supermarket at the time of the shooting, which was which not due to open for a couple of hours.
Officials said at a news conference that police fired no rounds.
Authorities say 16 shots were fired and an AK-47, extra ammunition and a handgun were found at the scene. The motive is being investigated.
ABC local news reports numerous employees were taken across the street to a TGI Fridays in the wake of the shooting.
This incident happens a week after two people - including the gunman - where killed and nine people injured during a shooting outside the Empire State Building in New York.
A man also opened fire at a Sikh temple earlier this month in Wisconsin, killing six people before police shot him dead.
Another gunman killed 12 and injured more than 50 after going on a shooting rampage at a midnight screening in a Colorado cinema.