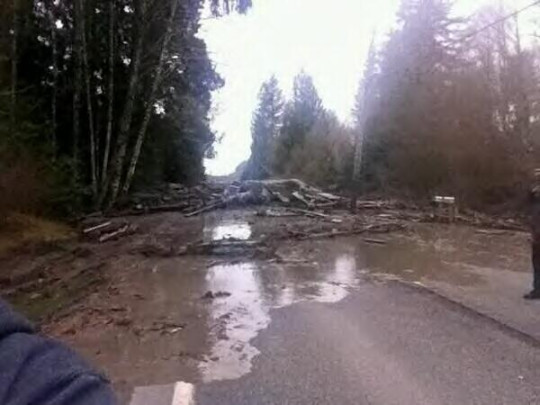 Three people have been killed in a massive landslide in rural Washington State in the northwestern United States.
At least eight more people were injured and six houses destroyed when the landslide – which authorities in Snohomish County said was at least 135 feet wide and 180 feet deep – hit just before 11am local time on Saturday.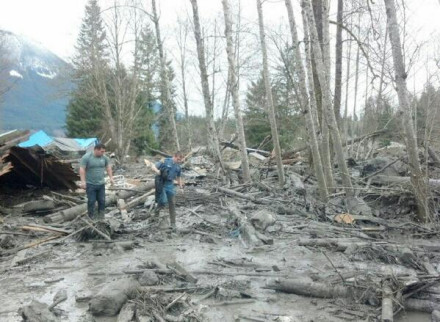 The landslide completely blocked State Route 530 near the town of Oso, about 55 miles north of Seattle. It also blocked the North Fork of the Stillaguamish River.
Officers from Washington State Patrol warned residents along the river to be ready to evacuate their homes as concern grew about flooding affecting more homes.
Snohomish County spokeswoman Bronlea Mishler said: "We are not issuing an evacuation order. However, we need residents living along the river to be prepared. Conditions are changing very rapidly."
The Snohomish County Sheriff's Department initially reported that two people had been killed. Authorities said later that one of the people rescued died in hospital. The injured included a six-month-old infant, a Snohomish County spokeswoman said. People were transported to a nearby hospital, as well as medical facilities to the north in Skagit County and to the south in Seattle.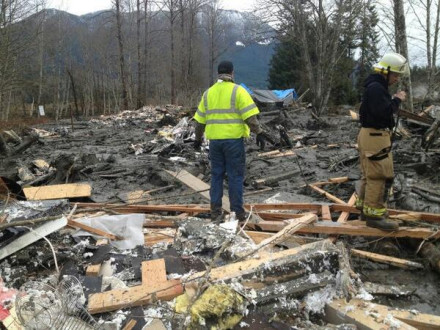 Hours after the landslide people could still be heard crying out for help from underneath debris, said fire department officials said. Rescuers are trying to sift through the wreckage to get to them.
Search-and-rescue help came from around the region, plus the Washington State Patrol, and the Army Corps of Engineers.
The slide is thought to have been caused by ground water saturation from recent heavy rainfall. The National Weather Service has issued a flash flood watch for Snohomish County through Sunday afternoon.