Ticketmaster 'Eras Tour' lawsuit explained as Taylor Swift pioneers change
Innovator of the year award winner Taylor Swift has inspired fans to take a stand against the Ticketmaster monopoly.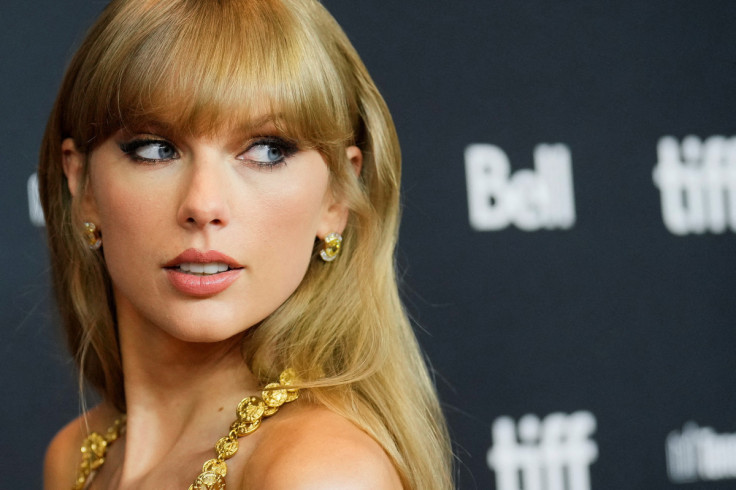 A group of 26 Taylor Swift fans is suing Ticketmaster for "intentionally and purposefully" misleading presale-code holders for the Eras Tour fiasco that allowed scalpers and bots to hoard concert tickets. The lawsuit is seeking damages for Swifties as well as attorney fees.
Since the November ticketing disaster, Ticketmaster has been facing growing criticism with high-ranking lawmakers questioning the company's 2010 merger with Live Nation as they said this violated antitrust laws. New York Democratic Rep. Alexandria Ocasio-Cortez said Ticketmaster had a "monopoly" that needs "to be [reined] in." The Department of Justice has also launched an investigation and Minnesota Democratic Sen. Amy Klobuchar said the Senate would hold a hearing on this issue.
The lawsuit reiterates these sentiments and names Ticketmaster "a monopoly that is only interested in taking every dollar it can from a captive public." Although only around 10 plaintiffs attended the proceeding in Los Angeles on Monday, among 340 people are listed to be accusing the American ticket sales and distribution company of "intentionally and purposely" misleading their customers and allowing resellers to charge exorbitant rates for tickets due to extremely high demand.
It can be recalled that Swift's "Reputation" tour tickets were also under fire after fans complained over their sky-high price. In 2017, the pre-sale of the tickets kicked off with VIP seats priced at an eye-watering $1500 (£1100) and to get into the "Snake Pit" fans needed to pay $800 (£600). Nonetheless, "Reputation" went on to become the highest-grossing tour ever in the United States and North America.
With a massive dedicated fan base, Taylor Swift has inspired Swifties everywhere to take a stand against the long-standing defacto monopoly Ticketmaster has on ticketing events.
Taylor Swift the Innovator
The "Anti-Hero" singer was awarded the iHeartRadio Music Awards, where the singer won the ceremony's Innovator Award. Sporting a sparkly hooded Alexandre Vauthier jumpsuit reminiscent of her "Reputation" and "Midnights" albums, Swift took the stage and gave a speech on the importance of taking risks and setting new precedents, something she has seen her fans be a part of alongside her artistic journey.
She said: "With the Innovator Award, I never a single time woke up in the morning and thought, 'You know what I'm gonna do today? I'm gonna go innovate some stuff. Things need to be innovated and I'm gonna be the one that does it.' But what I did do was try to make the right decision for me at the time, whether or not it had been successfully done before.
"And I think that maybe that might be the key because oftentimes, in any industry, people are looking for a precedent or data that shows this idea is a good one or a feasible one. People want an example of something working before, but I think the coolest ideas or moves or choices are the new ones, the ones that set a new precedent. I'm very privileged because my fans have backed me up on things like switching genres or re-recording all my old music."
She continued: "But I do want to say that the thing with these exciting nights and moments and specifically this award that I'm so lucky to have gotten is that they're shining a light on the choices I made that worked out, right?
"The ones that turned out to be good ideas, but I really, really want everyone to know—especially young people—that the hundreds or thousands of dumb ideas that I've had are what led me to my good ideas. You have to give yourself permission to fail. I try as hard as I can not to fail because it's embarrassing, but I give myself permission to, and you should too, so go easy on yourselves and just make the right choices that feel right for you and someday someone one day might thing you've been innovative."
Presently, Taylor is on her sixth headlining concert tour in the U.S. The highly anticipated "The Eras Tour" was launched at the State Farm Stadium on March 17 where Mayor Jerry P. Weiers temporarily renamed Glendale, Arizona to "Swift City" in her honour.
© Copyright IBTimes 2023. All rights reserved.