Assault charges against Jonathan Majors dropped, actor may file defamation suit
The Creed III star Jonathan Majors may file a defamation suit against the female who recanted her domestic violence allegations against the actor.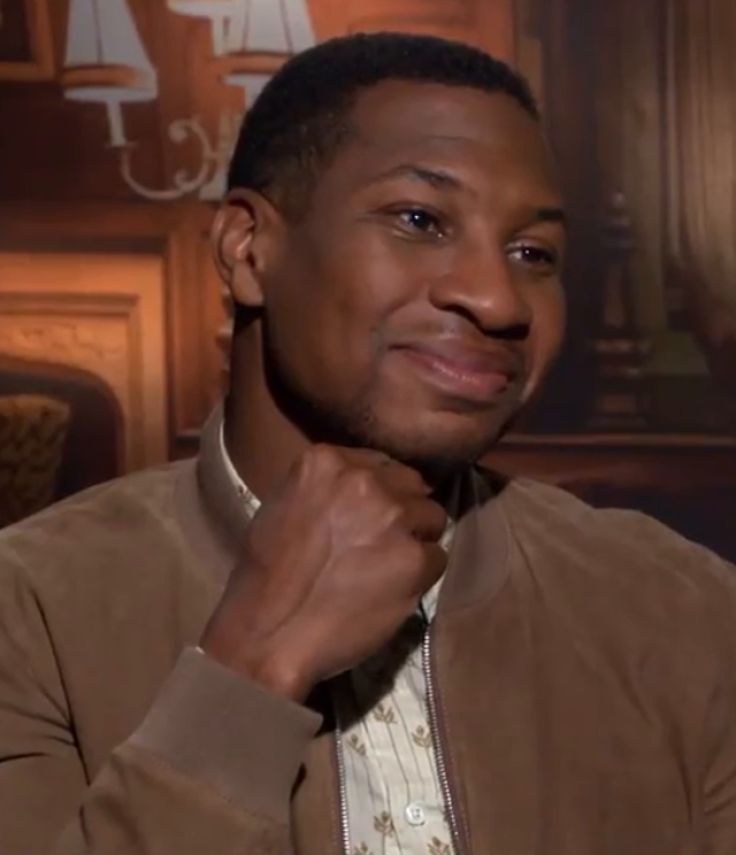 Jonathan Majors' arrest took the world by surprise. The thirty-year-old woman who accused the actor of aggravated harassment and attempted assault has since recanted her accusations and dropped criminal charges against him. Jonathan Majors was arrested on Saturday in New York on domestic violence allegations and his ad for the US army was pulled after his arrest.
A statement taken by the NYPD detailed how the woman, believed to be Major's girlfriend at the time, told police officers that she was assaulted by the actor, and had been taken to the hospital with "minor injuries to her head and neck".
A representative for the star of Creed III as well as Ant-Man and The Wasp: Quantumania released a statement to Variety vehemently denying these accusations. "He has done nothing wrong. We look forward to clearing his name and clearing this up," said the representative.
Official police statement against Majors
Official records show that the officers received a 911 call around 11:14 a.m.
The report said, "A preliminary investigation determined that a 33-year-old male was involved in a domestic dispute with a 30-year-old female. The victim informed police she was assaulted. Officers placed the 33-year-old male into custody without incident. The victim sustained minor injuries to her head and neck and was removed to an area hospital in stable condition."
The actor was arrested on Saturday in New York on charges of assault and harassment. The police spokesperson said, "Officers placed the 33-year-old male into custody without incident. The victim sustained minor injuries to her head and neck and was removed to an area hospital in stable condition."
However, Majors was released from police custody by Saturday night. His attorney, Priya Chaudhry, told Los Angeles Times that the accuser in the case will no longer be pressing charges and her team has obtained "two written statements from the woman recanting these allegations."
Possibility of Majors filing a defamation suit
While the accuser has recanted her accusations and dropped the criminal charges against Majors, New York attorney, Frank Salzano says, "This legal matter may be far from over."
The managing partner of Salzano Ettinger Lampert & Wilson law firm stated, "Defamation claims are always tricky because the 'truth' is an absolute defence and any such claim for defamation would result in all the facts and circumstances surrounding the night in question being relevant and discoverable in any court proceeding."
US army ads featuring Jonathan Majors, where he was the narrator of a broader media campaign aimed at the youth to start off the NCAA's March Madness college basketball tournament, were pulled after his arrest.
Due to the doubt in the actor's character, the army's Enterprise Marketing Office released a statement on Sunday that said the military was aware of Majors' arrest and was "deeply concerned by the allegations". It added that while Majors "is innocent until proven guilty, prudence dictates that we pull our ads until the investigation into these allegations is complete".
Salzana further adds that "situations of this nature regarding public figures are very complex in nature because, on one hand, inaction by Majors may be viewed publicly as a tacit admission of some wrongdoing, however, an affirmative claim for defamation by Majors keeps this matter in the public arena that much longer."
Lovecraft Country lead actor Jonathan Majors played Tic in the horror fiction drama series on Apple TV+. He has also joined the Marvel Cinematic Universe as a villain character in "Ant-Man 3" where he plays Kang the Conqueror, a supervillain more powerful than Thanos whose Battle Armour gives him super strength.
The actor is set to appear in the upcoming Marvel features, Avengers: The Kang Dynasty in 2025 and Avengers: Secret Wars in 2026.
© Copyright IBTimes 2023. All rights reserved.