CES 2013: Forget Touch, Eye Control is the Future
Eye tracking experts Tobii Technologies has announced the release of a accessory for PCs and laptops which let you control your computer using your eyes.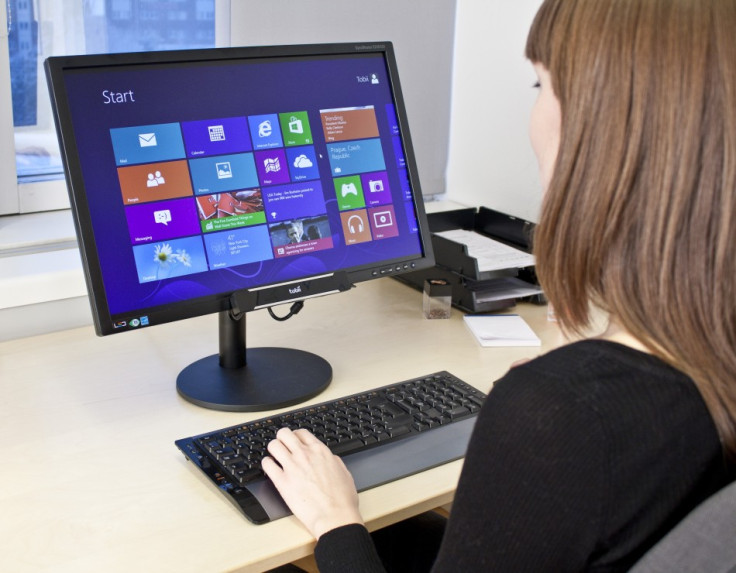 Follow all the news, reviews and rumours on our CES 2013: Live Blog
The accessory, called the Tobii Rex, is currently only available to developers and comes with an SDK allowing them build applications which use the technology, but a limited consumer run of the Rex will be available in the Autumn.
Tobii is the world leader in eye tracking technology and first displayed its Tobii Gaze technology at CES last year. The Rex will allow users to carry out various actions by tracking what they at on the screen, and in combination with keystrokes and mouse movements.
IBTimes UK was given a hands-on demonstration of the the technology during CES Unveiled in Las Vegas today and the demo included using your eyes to navigate around a map in combination with the scroll wheel of a mouse.
The example worked very well and allowed for very easy navigation of the interface. Another demonstration showed how a presentation could become more impressive by selecting slides simply by looking at them,
This was less successful and a number of times slides above or below the one we wanted were displayed. Again with an asteroids game where you are meant to look at the asteroids about to hit Earth to destroy them, the Tobii Rex was not very quick to respond.
The technology is clearly in the early stages of its development still, though a spokeswoman from Tobii said she believed eye control would become standard across the industry within two years.
Windows 8
The Tobii Rex only works with Windows 8 at the moment, and a spokesperson told us that there was no official word on when or indeed if the technology would be adapted to work with Mac OS X.
Soon after CES 2012, Tobii Technologies received a large investment from Intel and the company has been speaking to a wide range of manufacturers who are looking to use the eye tracking technology in other devices, including televisions, PCs, laptops, tablets and even cars.
While no announcements have been made by these manufacturers yet regarding products using the technology, the Tobii spokeswoman said there would be a number of devices launched in the next 12 months using the technology.
"We believe gaze interaction is going to be the next major advancement in mainstream computer interface," said Henrik Eskilsson, CEO of Tobii Technology. "Tobii has been driving innovations in eye tracking for more than a decade, and we are excited and honored to be able to bring this first integration of eye tracking into a product for tech-enthusiast consumers."
The Tobii Rex is available now for developers costing $995 but the spokeswoman would not commit to a price for the limited consumer run when it launches in January.
Windows 8, Microsoft's major redesign of its popular operating system, put a major focus on touch with the Modern UI, but if Tobii's technology improves and is adopted as fast as the company itself believes, then it could make touchscreens all but obsolete.
© Copyright IBTimes 2023. All rights reserved.