Todd Kohlhepp, the South Carolina real estate agent accused of killing seven and kidnapping one, reportedly spoke to his mother about his motive behind the Superbike killings and why he kept Kala Brown alive but in chains. The brief meeting with his mother was one of three requests Kohlhepp made to authorities after his arrest.
Kohlhepp told police that he was willing to talk but asked if Spartanburg County Sheriff Chuck Wright could accommodate three requests.
"He asked me to do a few things. He said, 'Would you please take a special picture to my mom,' and I said, 'Yes, be happy to.' He said, 'Can you allow me to transfer some money to help a young girl, daughter of a great friend of mine to help her for college,' and I said, 'No problem,'" Wright told CBS correspondent David Begnaud. "And he said, 'Can I talk to my mom before anything starts to being said,' and I said, 'That's fine.'"
Regina Tague met with her 45-year-old son for about 30 minutes after his arrest and asked him why he had committed the crimes he was accused of. Tague told WSPA that her son said he did not want to hurt Brown. "I didn't know what to do with her," Kohlhepp allegedly said. "She didn't do anything wrong. I didn't want to hurt her."
"She saw, evidently, him kill her boyfriend ... and he didn't know what to do with her, he couldn't turn her loose. She'd go get the police," Tague told CBS' 48 Hours. She added that her son tried to make his captive "as comfortable as possible" and made sure to feed her.
When asked if her son abused Brown, Tague said, "No, he said he did not. He promised me. And believe me, he woulda told me." Kohlhepp told Tague that Brown's boyfriend, Charlie Carver, had "a really smart mouth," prompting him to shoot Carver.
"He got nasty and got smart-mouthed," Tague said. "And Todd had hired him to—to do some stuff, and Todd pays well. And the guy got mouthy about it, and from what I gathered, he said some smart things to Todd. And I guess Todd shot him."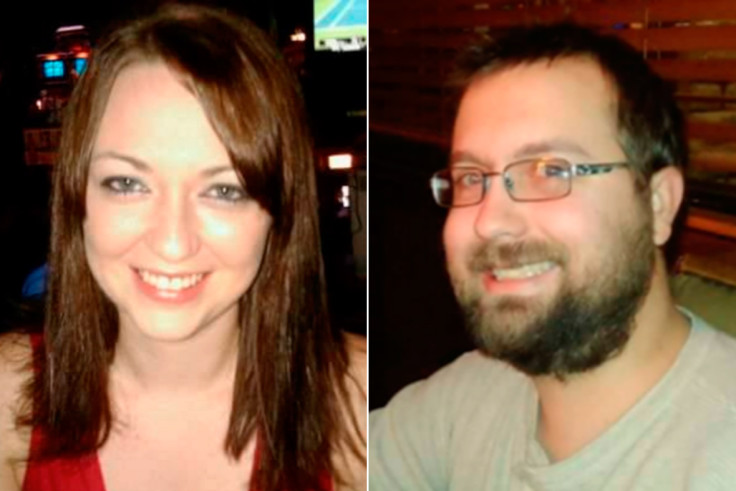 Brown told the sheriff's deputies she was rescued by that she had witnessed Kohlhepp shoot her boyfriend. Brown spoke to her mother's former boyfriend Dan Herren and told him that escaping was an impossible task.
"Her words were, 'And then Todd dragged me over to—somewhere on the property where he showed me three graves that had to be—or that appeared to be people buried in them,'" Herren said. "And Todd said to her, 'Kala, if you try to escape you're going directly into one of those graves.'"
Tague also revealed her son told her just why he shot four at the motorcycle shop in 2003. Kohlhepp told his mother that the motorcycle shop employees embarrassed him and made him feel bad when he asked to be taught how to ride a motorcycle.
"They sent him down a big field with plants this high and he fell off and they laughed and laughed at him," Tague told WSPA. When the shop employees would not help him learn to ride, he returned the motorcycle back and requested his money back. "They told him they'd take it back, but they wouldn't give him his money back and they were laughing at him," Tague added.
Kohlhepp confessed to authorities that he shot a single bullet into the forehead of each of his victims at the motorcycle shop—a fact that was never released to the public. The registered sex offender was formally charged with the 2003 murders after his kidnapping arrest.
The two other victims killed by Kohlhepp were identified as missing married couple, Meagan Leigh McCraw Coxie and Johnny Joe Coxie. Like Brown and Carver, the pair had been hired by Kohlhepp to do work on his property.
It is unclear if Kohlhepp has more victims, but Melissa Ponder—wife of Superbike Motorsports victim —was told he confessed to shooting someone in Arizona. CBS News reported police have suspended their search of Kohlhepp's property and are building their case to charge him in the murders of Carver and the Coxies. Kohlhepp is due back in court in January.