Tom Daley's synchronized partner Peter Waterfield claims the diving star would always put his sport ahead of media commitments, claiming that the public criticism from British Swimming needs to stop.
Daley was criticised by David Sparkes last week, with the chief executive saying he was concerned about the 18 year old's involvement in the reality diving show Splash! taking away the focus from his diving.
Daley's mother hit back in sensational fashion, writing an open letter in which she accused British Swimming of being ungrateful to the Olympic medal winner for his hard work and achievements. And Warterfield has backed her sentiments in calling for the body to stop criticising him in public and deal with the issues internally.
"I don't think that anyone who wants to criticise him should do it through the newspapers," he told BBC Sport.
"I'm sure he [David Sparkes] wants to cover himself in case Tom doesn't get medals, but they should talk to him in person about it because I think it's wrong to do it through the media.
"Despite all of the pressure Tom's been working as hard as he possibly can and delivering the results that everyone wants him to get and yet he's still being criticised."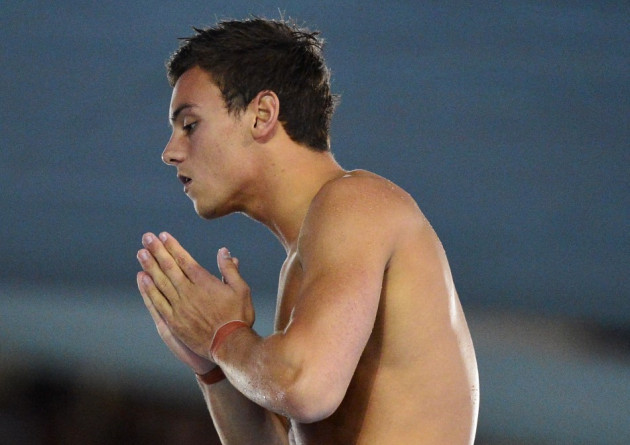 Waterfield insisted that Daley had always put his diving ahead of his media work, and while he isn't training he's perfectly entitled to get involved in other projects.
"If you gave Tom the choice to do media or diving, he would choose diving," he explained.
"But in our sport our body takes a lot of impact so we do need a rest and if you're having rest and have offers and decide to do shows or media or things like that then why wouldn't you?
"We aren't competing again until April internationally so he's had a bit of time to have a bit of relaxation and do other things that he wouldn't be able to do in full time training.
"Tom's only young and I think the best is still to come out of him," stated Waterfield.
"You peak in our sport in your twenties so I definitely think he has a lot more to give and in Rio he could bring back that gold."