Deloitte has released their 16th edition of the top 20 football clubs, based on their revenue generated during the 2011-12 season. Real Madrid are topping the chart for the eighth successive year with €512.6m and have become the first club to cross €500m mark, followed by Barcelona with €483m who are in the second position. Premier League clubs have made a huge impact in the latest edition as seven clubs have made through the final 20.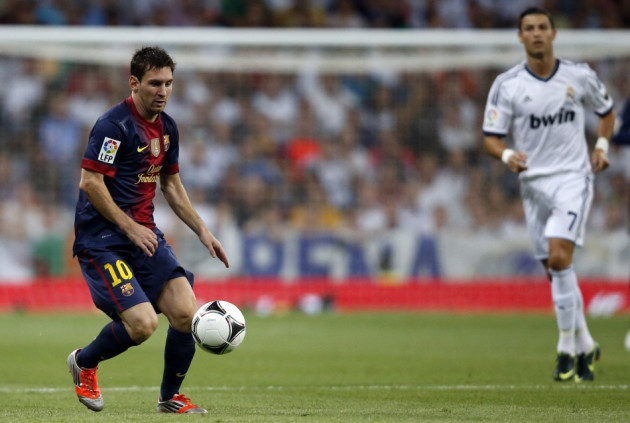 Despite the early exit from Champions League and failing to retaing the Premier League title, Manchester United have still maintained their third spot intact becoming the highest earning English team last season with €395.9m.
Chelsea and Arsenal have also managed to retain their positions in this year's edition. The Blues won the Champions League and FA Cup has helped them to retain their spot and are in the fifth position with €322.6m followed by the Gunners in the sixth spot with €290.3m.
Roberto Mancini lead Manchester City side won the Premier League title for the Citizens for the first time in four decades. The brilliant form during then 2011-12 season has seen them climb to the top ten as the English champions have climbed to seventh place with €286.5m. Liverpool has retained their position as the Merseyside club are in the ninth spot with €233.2m revenue.
Tottenham Hotspur are the only Premier League club who has failed to climb up the ranks as the North London club have dropped two positions when compared to last year. Spurs are 13 in the table with €178.2m.
Newcastle United's brilliant form last season has seen them make it to Deloitte Football Money League's top 20 clubs. The Tyneside club are at in last spot with €115.3m revenue generated during the 2011-12 season.
Top 20 Clubs
1 Real Madrid €512.6m
2 Barcelona €483.0m
3 Manchester United €395.9m
4 Bayern Munich €368.4m
5 Chelsea €322.6m
6 Arsenal €290.3m
7 Manchester City €285.6m
8 AC Milan €256.9 m
9 Liverpool €233.2m
10 Juventus €195.4m
11 Borussia Dortmund €189.1m
12 Internazionale €185.9m
13 Tottenham Hotspur €178.2m
14 Schalke 04 €174.5m
15 Napoli €148.4m
16 Marseille €135.7 m
17 Lyon €131.9m
18 Hamburg €121.1 m
19 Roma €115.9m
20 Newcastle United €115.3m