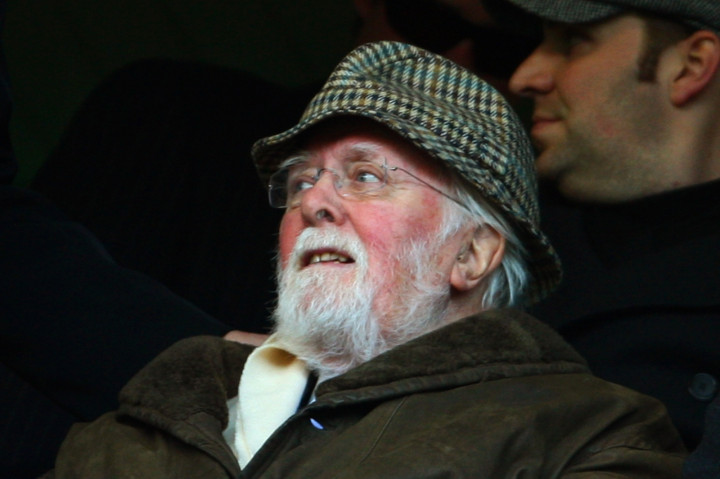 The world of entertainment is mourning the death of Richard Attenborough, who died on Sunday at the age of 90.
Steven Spielberg said he was "in an endless line of those who completely adored him". David Puttnam called him "completely irreplaceable".
Lord Attenborough was a long-standing member of the Labour party, and films such as Cry Freedom and Gandhi reflected his left-leaning political beliefs.
Sarah Brown, wife of former prime minister Gordon Brown, tweeted that he was a "true gent w/a [with a] social conscience".
Here are some of his best and most memorable bon mots.
1. "At my age the only problem is with remembering names. When I call everyone darling, it has damn all to do with passionately adoring them, but I know I'm safe calling them that. Although, of course, I adore them too."
2. "I am passionately opposed to capital punishment, and I have been all my life."
3. "I think it is obscene that we should believe that we are entitled to end somebody's life, no matter what that person has supposedly done or not done."
4. "I believe in trade unionism, and I believe in democracy, in democratic trade unionism."
5. "I just love biography, and I'm fascinated by people who have shifted our destinies or our points of view."
6. "Well, you cannot think of cinema now, and you cannot think of cinema in the UK and not place Chaplin in the most extraordinary elevated context, if there can be such a thing, in that he was a genius, he was unique."
7. "ET depended absolutely on the concept of cinema and I think that Steven Spielberg, who I'm very fond of, is a genius. I think ET is a quite extraordinary piece of cinema."
8. "I passionately believe in heroes, but I think the world has changed its criteria in determining who it describes as a hero."
9. "I adore my family, they are my joy. However, I am committed to my work. If on a Saturday morning when I was ostensibly going to be with the children and something arose at Rada or at Unicef or at the orphanage or whatever, I would allow the other pressures to take precedent."
10. "If Steven (Spielberg) asked me to do Jurassic Park 4, then I'd jump at it, but that's about it."