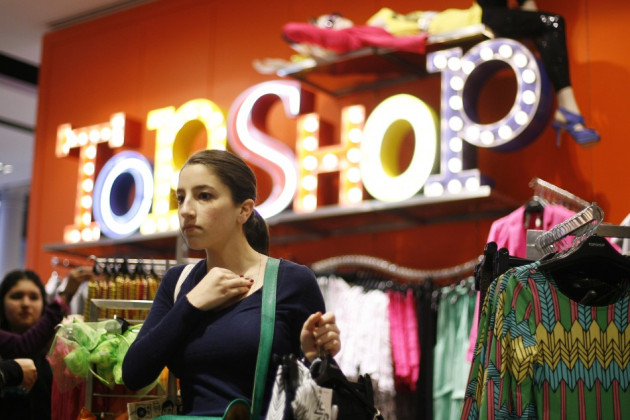 British retail billionaire Philip Green is in advanced talks with a US private equity firm to sell off a 25 percent stake in one of his clothing companies, Topshop, in a bid to expand in the US and China and secure new acquisitions.
According to Sky News, the stake in the Topshop and Topman chains, valued at £1bn ($1.62bn), is being negotiated with Los Angeles-based Leonard Green & Partners (LGP).
LGP has already widened its stake in this market, after teaming up with fellow private equity firm TPG Capital in 2010 to buy US clothing retailer J Crew for $3bn. According to reports, TPG has $15bn of capital and specialises in leveraged buy-outs.
Media reports has said that if Green did sell the Topshop stake the cash would be ring-fenced from the retail magnate's parent firm Arcadia Group, which also owns big UK clothing names such as Miss Selfridge, BHS and Burton.
Representatives at Arcadia Group and LGP were not immediately available for comment.
According to an interview with Bloomberg two weeks ago, Green said he may spend £5bn on an acquisition should the opportunity arise.
In the interview he said he plans to pursue an international expansion for his Arcadia empire.
In the latest set of full-year financial results, Arcadia posted a 25 percent year-on-year rise in underlying profit to £166.9m. However total sales remained flat at £2.68bn.
Arcadia has a presence in 112 countries and said it focused on managing inventory and product originality last year to drive earnings as sales. Green originally bought the clothing empire for £800m in 2002.
It is planning to open its fourth US store in Los Angeles in 2013 and is also broadening its presence online by adding language-specific websites and flagship stores across the globe, such as in Sydney, Melbourne, Vancouver, New York, Chicago and Las Vegas.