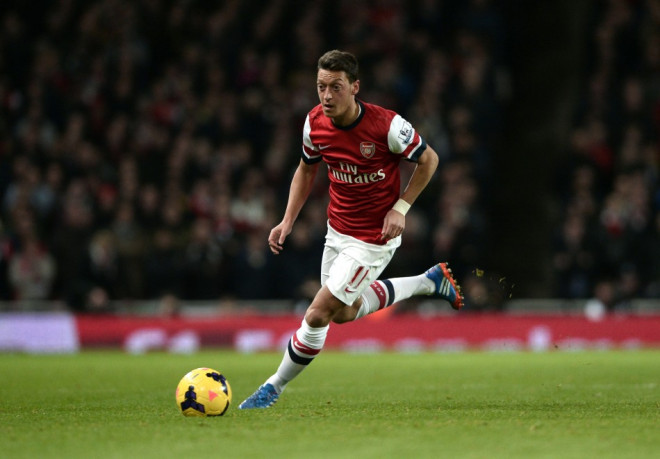 Jon Toral considers Arsenal star Mesut Ozil as one of the best players in the world and hailed the positive impact which the German international makes on his teammates.
The former Real Madrid star has faced increasing criticism following the penalty miss against Bayern Munich during the midweek Champions League clash last Wednesday as the Gunners suffered a 0-2 defeat in the first leg.
Ozil was Arsene Wenger's club-record signing for a fee of £42.5m on deadline day last summer. However, fingers were being pointed at the midfielder's performances which have seen him register only three assists in the last 14 matches in all competitions, without scoring a single goal.
"Ozil is one of the best players in the world. Everybody wants him, that's the truth. He is a big pull with the fans. But the most important thing is that he helps the team so much, he has given them a lift. When people see Arsenal they now respect them a lot more, because of the players that they have, and because Ozil makes those around him better," Toral told Goal.com.
The youngster who is yet to feature for Wenger's side, made the switch from Barcelona's academy to the north London side in the summer of 2011. The 19-year-old revealed his desire to play in England and decided to utilise the opportunity when the Gunners came calling for his signature.
"Since I was young I have always dreamt of playing in the Premier League, my mother is English, I have family there, and I've followed the league since I was young, so I decided to take advantage of the opportunity and test myself at Arsenal. All in all, my time in London and leaving Barcelona has been very positive. I am learning a lot, it's an experience. I'm living alone, and I have also grown as a person," he explained.
The Spaniard also hailed the impact of his compatriots who are a vital part of the club's first team while also highlighting the bond between the reserves and the senior squad.
"I see the other Spanish players at the training ground, and I get on well with them. Santi Cazorla, Nacho Monreal and Mikel Arteta have also helped me a lot. [Jack] Wilshere and the others have come through the youth teams, and there is a close relationship between the first team and the reserves. There's a very good atmosphere," Toral concluded.