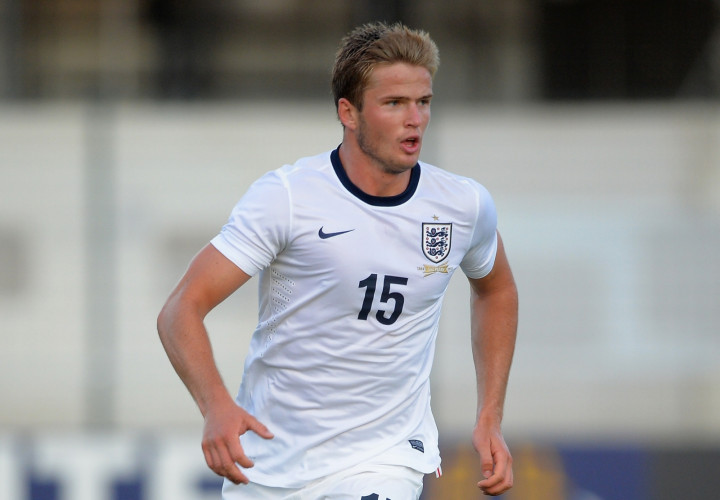 Tottenham Hotspur have completed the signing of Eric Dier from Sporting Lisbon for £4m, the club have confirmed.
The Cheltenham-born centre half has penned a five year contract after completing a medical and becomes Tottenham's third signing of the Mauricio Pochettino reign following the arrivals of Ben Davies and Michel Vorm from Swansea City.
"It has always been my ambition and my dream to come back to England and play in the Premier League," Dier said.
"I've watched Tottenham and I've always enjoyed the way they play their attacking football. I think, coming from Portugal, that suits me and this season I just want to adapt really quickly to the Premier League and do the best I can."
Dier moved to Lisbon as a 10-year-old with his family and is a product of Sporting's famed youth academy. He made 30 appearances for the club having enjoyed a breakout season at the Estadio Alvalade last season but decided not to sign a new contract with the club.
On Friday Sporting hit out at Dier's father and representative for their role in the defender's departure. The club were eager to tie the youngster down to a new deal after impressing last term but during contract talks Dier's representatives brought forward Tottenham's bid. That offer matched a release clause put in place by Sporting's previous administration, allowing the player to discuss terms with the Premier League side.
"Sporting Clube de Portugal announces that during [July] the club started negotiations with Eric Dier over the renewal of his contract," read a statement on Sporting's official website.
"Unexpectedly, Sporting, SAD was confronted by the player's father and official representative with a bid from Tottenham Hotspur, with that bid activating a clause agreed by previous boards of directors for the sale of the player for an amount of €5m [£3.9m, $6.7m] or more, unless the personal terms offered as part of the bid are matched.
"Due to the club's current salary policy, the respective balance within the squad, and the ongoing financial restructuring underway at the club, it was not possible to match the proposed terms.
"Furthermore, Sporting, SAD was also informed that the player did not want to remain with the club even on equal terms, and that any equal or improved personal terms would not have been accepted.
"In light of the above Sporting, SAD announces the complete sale of the economic rights of the player Eric Dier to Tottenham Hotspur for €5m, without any future rights relative to the player."
"Despite the above mentioned events, Sporting, SAD wishes Eric Dier all the best in his career."