Redknapp Reveals Truth Over Reports On Levy and Bale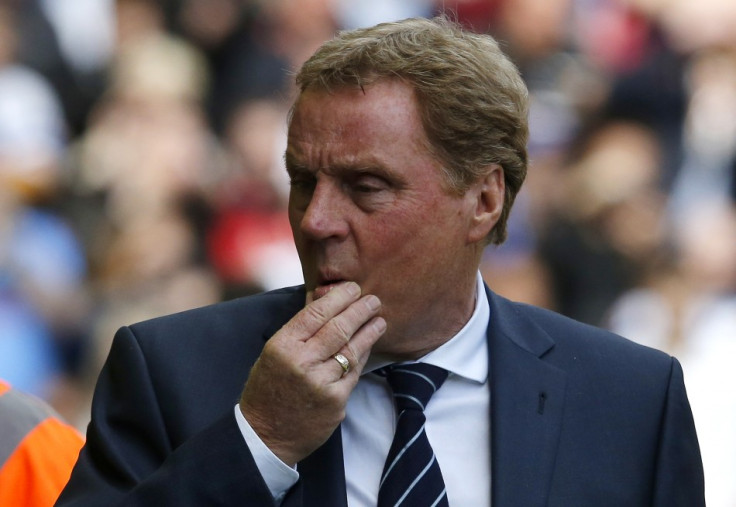 Harry Redknapp has moved to dispel a host of rumours surrounding his time at Tottenham with the QPR manager claiming that he hasn't held a grudge against chairman Daniel Levy for his sacking and always saw Gareth Bale for the superstar he's considered to be today.
Redknapp was sensationally shown the exit door from Spurs in the summer of 2012. The 66 year old had guided the club to their first Champions League campaign in his four years at White Hart Lane and after taking them to fourth in the 2011-12 season it appeared his job was assured.
But with off-field controversies taking the limelight in Redknapp's final season at Tottenham and the availability of Andre Villas-Boas Levy moved for change at the club.
And while Redknapp says he was shocked to find out that he would no longer be Tottenham manager he insists that he won't hold a grudge against the club chairman for his actions.
"I got on fine with Daniel," he said in his autobiography, serialised in the Daily Mail. "I still do. He loaned me some of his players last season with QPR.
"People think Daniel Levy and I were always clashing over players, but it wasn't like that. Yes, he has his own views, but he never signed a player who wasn't run by me first.
"He didn't always fancy some of my choices, such as Scott Parker or Younes Kaboul, but I got most of them.
"He was the first person to ring me up to wish me luck when I took over at QPR, and even on the night I left Tottenham, the car phone rang and it was Daniel.
'"Harry, let's keep in touch,' he said. 'I hope we can still be friends.' I thought, 'He's got some front. He's just sacked me and now he wants to be mates.'
"But we have stayed in touch. I'm not one for grudges."
Redknapp also sought to explain that he always believed Gareth Bale would be a massive player for the club, insisting he would never consider selling the winger after he sealed a record-breaking move to Real Madrid in the summer.
"It upsets me that people believe I was ready to ditch him - although the story had been told so many times that maybe even Gareth thinks it is true," he explained.
"Alex McLeish says I was going to loan him to Birmingham City when he was their manager. Although I remember the conversation, it never got beyond the wait-and-see stage and would only have happened had I thought Bale couldn't get enough matches with us.
"Nottingham Forest wanted him on loan, too, with a view to a permanent transfer but I did not entertain that for a second. I would never sell Gareth. All he needed was to be toughened up to emerge as a star player.
He added: "Whatever faults I may have, I do know a player. Go right back to the first team I ever picked as Tottenham manager, against Arsenal on October 29, 2008, Bale was in it."
© Copyright IBTimes 2023. All rights reserved.